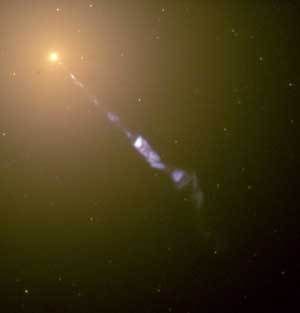 This shot is of a black hole shooting off a streamer from the center of Galaxy M87, approx 5000 light years long. M87 is about 300 million light years from Earth.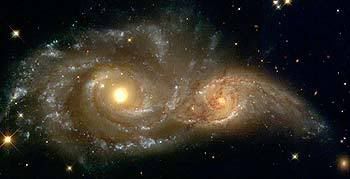 A shot of spiral galaxies NGC 2207 and IC 2163 colliding. 114 million years from earth.
Both pictures come from the Hubble Telescope. Another great site is the Chandra X-Ray Observatory.

If you liked my post, feel free to subscribe to my rss feeds.