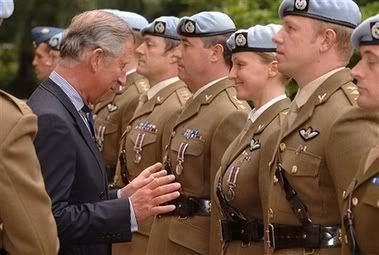 AP caption: The Prince of Wales, Colonel-in-Chief (left), gestures during a presentation of medals to 9 Regiment, Army Air Corps at Clarence House, London on Wednesday July 11, 2007. Prince Charles handed over service medals to soldiers who fought in Afghanistan. (AP Photo/ John Stillwell ,pool )
How about some sexy thong?
Not what you were expecting, eh? Next one is designed to piss off some radical Muzzies
Not sure that y'all women will enjoy.

If you liked my post, feel free to subscribe to my rss feeds.