Libs are so cute at this age (from MSNBC)
War protester Cindy Sheehan has purchased a 5-acre plot in Crawford with some of the insurance money she received after her son was killed in Iraq.
How sad is that? She wouldn't put his gravestone up on his grave for two years (though she has no problem with photos of her lying on it,) but she has no problem using insurance money to buy land to protest against President Bush for launching a war that Casey believed in. I do not personally know Casey, but, considering he rejoined the Army…..
"We decided to buy property in Crawford to use until George's resignation or impeachment, which we all hope is soon for the sake of the world," Sheehan said in a newsletter set to be sent to supporters Thursday. "I can't think of a better way to use Casey's insurance money than for peace, and I am sure that Casey approves."
Again, Casey voluntarily joined, then re-up'd. He died during a mission that he volunteered for, in which he did not need to go out on.
I'm sure Casey would approve more of his insane mother not use him as a propaganda prop.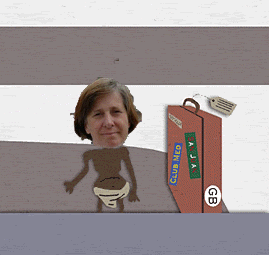 Others: Hot Air, Michelle Malkin, Wizbang

If you liked my post, feel free to subscribe to my rss feeds.