I am going to cite Raven's post on the Times treason for a 2nd time today, regarding one of the comments. It is similar to something that I have heard around the left-o-sphere a few times, namely, that the terrorists already knew we were involved in all types of intelligence programs, such as electronic surveillance and tracing illicit money.
Ah, but did they really know, or just suspect? Surely they knew that the United States would use all sorts of intelligence assets, CIA, FBI, DIA, military intelligence, Secret Service (remember, they are part of the Dept. Of Treasury, and are involved in money operations), etc. But they did not know details. Details which allow them to change tactics to stymie investigators.
Is the press, including the New York Times, above the law? Can they not be held liable for their actions?
Let's say the Times writes a story about you. They disclose your social security number, all your personal information, DOB, DL#, height, weight, that cute birthmark on your, well, you know, how much money you make, your bank account #, debit card #, and pin #. They tell us your credit card #, its expiration date, and CV#. They list what you have bought, including that vibra…..well, you know. They tell us all about your sex life. All your details.
Well, we suspected that you had a SS#, bank account, credit card, you might have a cute birthmark on your….well, you know. We suspect you make money working, and you have a sex life. But we didn't KNOW. We only suspected.
Was it OK for the Times to release your personal information to the masses? Are you a little pissed off? Ah. But who did it hurt? You, your family, maybe some friends and lovers. But, no one will be physically harmed, right?
What the Times did was put Americans, and people world wide in danger. Real danger. The type that causes physical harm up to and including death.
Before, on the goal line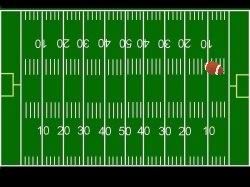 After the penalties.

If you liked my post, feel free to subscribe to my rss feeds.