Happy start of the week, all you crazy rightwing nutjobs!
[gv data="http://video.google.com/googleplayer.swf?docId=3958377158361655205″ allowScriptAccess="sameDomain" quality="best" bgcolor="#ffffff" scale="noScale" wmode="window" salign="TL"  FlashVars="playerMode=embedded"][/gv]
Do you have an interesting post? Or just a post?

Want it spread around? Well, go ahead and link it up! Otherwise, Cynthia McKinney may pop you one, or worse!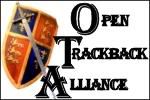 Send a trackback to this post, but don't forget to link it.
PS: If you had sent a trackback, and it didn't show up, email me, so I can give you the recipricol link. Saawwwry! Issue with anti spam image plugin and Spam Karma2. Have gone back to Askimet.

If you liked my post, feel free to subscribe to my rss feeds.