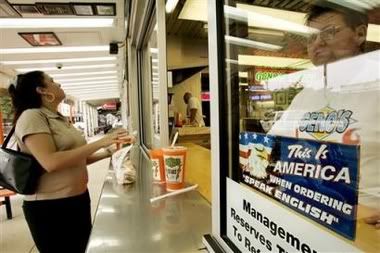 No offense, but, if you are going to come to America, please, for your sake and ours, please take the time to learn English (or at least our form of it ;)) We do not expect miracles over night, but, how about giving it a shot?
Of course, now I will probably be named a bigot.
Thanks to Basil for the link. Unfortunately, SpamKarma2 really doesn't like anti spam image, and was blocking ALL trackbacks. Seems to be working with Askimet.

If you liked my post, feel free to subscribe to my rss feeds.