Just wait till they actually have to enter the Adult World and deal with real issues
Nearly half of young people worldwide say climate change anxiety is affecting their daily life

A global study has found young people are suffering "profound psychological distress" due to climate change and government inaction on the crisis.

Some 45% of the 10,000 young people surveyed across 10 countries for the study, published Tuesday, said anxiety and distress over the climate crisis was affecting their daily life and ability to function.

Three-quarters of respondents aged 16-25 felt that the "future is frightening," while 64% of young people said that governments were not doing enough to avoid a climate crisis.

In fact, nearly two-thirds of young people felt betrayed by governments and 61% said governments were not protecting them, the planet or future generations.

The study, which was said to be the first large-scale research of its kind, was led by academics from the U.K.'s University of Bath and the Stanford Center for Innovation in Global Health, among others. It is under peer review in The Lancet Planetary Health journal.

"Such high levels of distress, functional impact and feelings of betrayal will inevitably impact the mental health of children and young people," the authors of the study warned.
First, it's fantastic how the climate cult has created a bunch of neurotic youngsters, fearful of a complete scam. Second, the same scammers have created a generation of people who can only do things that the government tells them to do. They cannot survive or do anything, seemingly, without the Strong Hand Of Government.
They added that while climate anxiety may not constitute a mental illness in itself, "the realities of climate change alongside governmental failures to act are chronic, long term and potentially inescapable stressors; conditions in which mental health problems will worsen."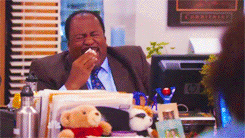 If they're so concerned why don't they change their own lives? No more taking a fossil fueled trip somewhere to take selfies. No more streaming TikTok, which uses a lot of power. No more smartphones. No spring break. And so much more.

If you liked my post, feel free to subscribe to my rss feeds.