The average July temperature for Tokyo is 85F, which means there are going to be hotter days and cooler days. That's how you get an average. Today through next Friday: 81, 84, 90, 88, 88, 91, 88, 91, 93. Kinda what you expect in Tokyo, a city in a warm climate during the summer with a monster sized urban heat island/land use effect. But, no, this is your fault for that cheeseburger in June
ANALYSIS-In fast-warming world, Tokyo is barometer for future Olympics

The muggy heat swaddling Tokyo may be a forerunner of Olympic life to come, experts say, urging a rethink to make the world's oldest sporting spectacular fit for a fast-warming planet.

The Olympics kicked off in the Japanese capital last week after a year-long delay due to the pandemic, with organisers banning spectators from venues and enforcing a slew of measures to keep the coronavirus at bay.

While worries over COVID-19 have overshadowed other concerns, Japan's heat and humidity – where temperatures can exceed 35 degrees Celsius (95°F) – also show how future Games will need to grapple with extremes as climate change bites.

"Tokyo 2020 will serve as a model for future hotter Olympics and other summer sporting competitions," said Yuri Hosokawa, an expert on sport and heat risks at Japan's Waseda University.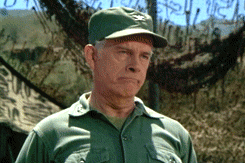 You knew that the Cult of Climastrology was going to take advantage of holding the summer Olympics in, get this, the summer.

If you liked my post, feel free to subscribe to my rss feeds.