The climate cult craziness just continues. Sadly, so many people have been indoctrinated that they actually believe that heat trapping greenhouse gases can make snow, ice, and cold weather
Texas scientists: Power outages show why Texas must prepare for climate change
The two writers are climate cultists Katherine Hayhoe, who also pretends to use her Christian religion to push her climate cult beliefs, and loves blocking everyone who dares ask her a question, even though she has stated she wants a robust debate (did you realize she also teaches Political Science? Go figure), along with Ginny Catania, a professor with the Jackson School of Geosciences at the University of Texas at Austin. While Hayhoe could charitably be called a "climate scientist", with a Masters in atmospheric science (also, in Philosophy), Catania has a PHD in Geophysics, so, not a direct climate science degree. And we were told we should only listen to people with degrees in climate science, right? They managed to get a whole bunch of Comrades at their schools to sign on. Have anyone of them given up their own use of fossil fuels?
Last week, ice, snow and record-breaking cold left millions across Texas without electricity, heat or water, and with homes damaged or destroyed. Roughly 4 million homes and up to 15 million people had no power for several days, and 13 million homes had no water or poor water quality.

Like our fellow Texans, we were also victims of this preventable disaster; as always, however, this extreme weather-related disaster disproportionately impacted our most vulnerable populations. The compounding failures of interconnected life-sustaining resources created a dangerous crisis for millions, particularly those living in poverty and acutely suffering the effects of the COVID-19 pandemic.
A massive winter storm was preventable? Really? We're supposed to take this stuff seriously.
Some may say that no one could have foreseen such severe weather. Although Texas experiences extreme cold events, it is indeed unusual to have a winter storm advisory for the whole state at once. However, given the well-known and very large fluctuations of winter temperatures in this part of the country and the scale of this storm, it is surprising that there was no clear preparation ahead of time. Meteorologists predicted the storm's arrival for more than a week in advance, yet Texans still faced empty grocery stores, shuttered pharmacies and hospitals without power, water or adequate water pressure needed for critical operations and procedures. (snip through the tedious explanation of how you eating a burger causes the Arctic to warm and cause winter weather)

Human decisions can exacerbate these risks: Urbanization can increase runoff from rainfall, and development in low-lying areas and coastal regions makes us more vulnerable to floods. Preparing for future disasters requires a systematic analysis of future — not just historical — risks. Texas must prepare for these risks. Such planning is critical for the state to remain financially resilient in the face of climate change. (snip)

Unlike the power outage crisis, climate change will be difficult or near impossible to reverse in the near-term. The state's leaders need to accept climate science and begin using research to build a more resilient Texas. Texas has always experienced heat and cold, drought and flood. But today, climate change is loading the dice against us. For decades, climate researchers have projected — and are now observing — that extreme climate events (of many kinds) will become more frequent or more intense as our planet continues to warm.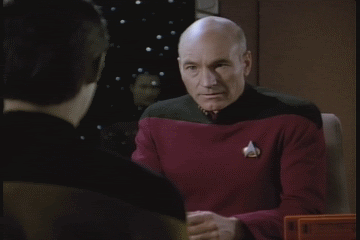 It's long past time to start asking these climate cultists to prove their assertions and prognostication, along with whether they've changed their own lives to match their beliefs.

If you liked my post, feel free to subscribe to my rss feeds.