Remember the days when they said global warming was going to be the end of snow, that they'd be so much warmer? Of course you do. Unless you're a climate cultist, then, you need Reasons to explain just why greenhouse gases are going to make winters worse. And, with what happened in Texas and other parts of the South, you need some good cult dogma, so, here comes yet another "explainer". Remember when we just got news from the news, along with a very separate opinion section?
Climate change explainer: Earth is warming but winters could get worse – here's why

Welcome back to the In This Climate Newsletter! I'm Ken. I launched this newsletter to bring climate change to the neighborhood level. How is climate change impacting Michigan right now — and how will it impact Michigan in the future? What can we do about it? (snip)

Today, you'll hear from one of the country's top meteorologists – Local 4′s Paul Gross. He has studied weather and climate for decades, and has been reporting on climate change since the early 1990s (before it was on other meteorologist's radar). He's our go-to guy to help understand the science behind the weather. Paul is one of only six meteorologists in the world ever to be named an AMS Fellow, Certified Broadcast Meteorologist, and Certified Consulting Meteorologist, and is recognized as one of the nation's leaders in explaining the scientific truth about global warming without any political bias.

After the winter chaos across the south, specifically Texas, last week, I asked Paul to help us understand — if the Earth is warming up, why are winters getting more dangerous?

The science is settled on one aspect of climate change: humans have changed the composition of our planet's atmosphere, and those changes have initiated an unusual warming of Earth's climate. How that warming affects the actual weather you and I experience is becoming apparent, although finer details obviously are yet to be determined. But is global warming changing our winters? The answer is rather intriguing!
If the science is so settled then why the majority of Warmists fail to change their own lives to match their beliefs? Why is it that the vast majority of the policies be about taxation and taking away people's liberty, freedom, and choice, and handing it to government?
Another impact of warmer winters is on snow. I suppose it's obvious to state that we tend to get less snow and more rain and ice in a warmer winter…that's not good if you're a winter enthusiast and love hitting the slopes, doing some sledding, or just getting out and building a good 'ol snowman. However, the warming climate is causing more and more ocean water to evaporate into the atmosphere, and that moisture is what winter storms use to generate snow.

The result? Snowstorms are dropping more snow! So, in those winters where the storm track is close to us, we are getting more snow than we used to. In fact, five of Detroit's top-ten snowiest winters have occurred since 2004 and, not only have six of Detroit's top-ten snowiest Februaries occurred since 2008, our current month of February is very close to cracking the top ten!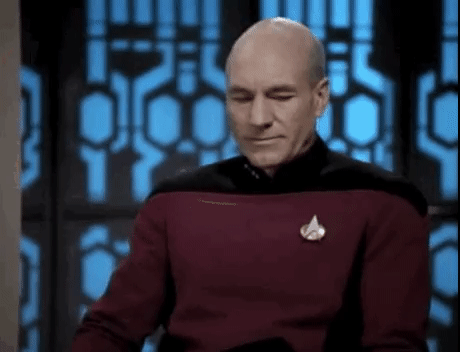 So, does this mean that snow doesn't fall when it gets very cold? That the last ice age was due to being too hot? Cult. Anyhow, you're welcome to read the rest of the talking points from the Cult of Climastrology if you want, nothing really different.

If you liked my post, feel free to subscribe to my rss feeds.