See, the power outages don't really have anything to do with the wind turbines freezing and solar panels covered with snow and ice (and, let's be honest, that's only a portion), nope, it's your fault for that big dinner you had for Valentine's Day with evil meat
A Glimpse of America's Future: Climate Change Means Trouble for Power Grids
Systems are designed to handle spikes in demand, but the wild and unpredictable weather linked to global warming will very likely push grids beyond their limits.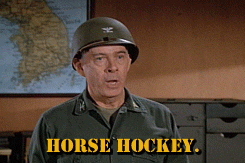 Couldn't even make it past the subhead at the NY Times fable
Huge winter storms plunged large parts of the central and southern United States into an energy crisis this week, with frigid blasts of Arctic weather crippling electric grids and leaving millions of Americans without power amid dangerously cold temperatures.

The grid failures were most severe in Texas, where more than four million people woke up Tuesday morning to rolling blackouts. Separate regional grids in the Southwest and Midwest also faced serious strain. As of Tuesday afternoon, at least 23 people nationwide had died in the storm or its aftermath.

Analysts have begun to identify key factors behind the grid failures in Texas. Record-breaking cold weather spurred residents to crank up their electric heaters and pushed power demand beyond the worst-case scenarios that grid operators had planned for. At the same time, a large fraction of the state's gas-fired power plants were knocked offline amid icy conditions, with some plants suffering fuel shortages as natural gas demand spiked. Many of Texas' wind turbines also froze and stopped working.

The crisis sounded an alarm for power systems throughout the country. Electric grids can be engineered to handle a wide range of severe conditions — as long as grid operators can reliably predict the dangers ahead. But as climate change accelerates, many electric grids will face extreme weather events that go far beyond the historical conditions those systems were designed for, putting them at risk of catastrophic failure.
See, power outages never happened before 'climate change'. Or, is it global warming, as in the subhead? This is all what a cult says. The article keeps going with the cult talk, let's see what the climahysterics at the LA Times have to say
Texas blackouts show the power grid isn't ready for climate change

…

More than 4 million homes and businesses saw their electricity shut off as a powerful cold snap sent temperatures into the single digits, driving up demand for heating while simultaneously freezing much of the energy infrastructure that would normally keep people warm. Rolling blackouts began in the wee hours of Monday morning and continued into Tuesday evening. (snip)

But for all the differences between the events in Texas and California's more limited rolling blackouts last year, there's a common lesson: Extreme weather events are becoming more frequent and more severe as the climate crisis worsens. And the U.S. power grid is not prepared to handle the hotter heat storms, more frigid cold snaps and stronger hurricanes of a changing planet.
California's blackouts were mostly due to a lack of available power due to an over-reliance on solar and wind while doing away with nuclear, natural gas, and coal. But, this is the kind of ghoulish behavior to expect from a cult. Weather can always affect the grid, until such time as pretty much everything is buried, but, there will still be choke points. The lines in my community are all buried, but, if some idiot driving around a corner too fast loses control and hits a pole with a control transformer, up the road, it snaps our power. If there's a cascade failure in a substation several mile from where I live from a hurricane, it can cause power outages all over. These doomsday cult jerks are using the suffering of people, and even deaths, to perpetuate their cult beliefs.
Most of the country's power comes from coal, oil and natural gas — the very fuels driving climate change. The grid of the future will need to be powered primarily by zero-carbon electricity sources, such as solar and wind — and rebuilding the grid from top to bottom, without further disrupting energy supplies, will be a delicate balancing act.
The solar panels covered with snow and ice and turbines frozen solid? Turbines that only work with the wind between 5 and 30 miles an hour? Solar panels which can be broken by hail? And don't work at night? Or when it is overcast and rainy? I triple dog dare the LA Times to run their business solely on solar and wind.

If you liked my post, feel free to subscribe to my rss feeds.