And that's one of the reasons that "people of color" do not want to get involved with the nutty and unhinged protests put on by Extinction Rebellion
Climate activists say 'shock' protests need to evolve to get people of colour involved

It's the year of the landmark COP26 climate conference and a big year for environmental activism.

But although lockdown has brought a halt to street protests in the UK – questions are being asked about how to make climate action more racially inclusive.
It's weird how they're always looking to that question, yet, not that many "people of colour" are interested in being involved in this doomsday cult.
Sky News has spoken to one teenage campaigner who says she believes it's harder for people of colour to take part in and get climate justice.

And a leading figure on climate change within the Church of England says it's time to re-think what she calls "shocking" protests.

For several years now we've seen demonstrations by the campaign group Extinction Rebellion grab headlines and focus much-needed attention on the climate emergency. But often their success is due to the disruptive nature of the protests which then leads to arrests.

For protestors getting detained risks a criminal record and a fine prompting criticism this kind of action is a "white middle-class activity".
So, the Cult of Climastrology is racist? Huh.
How to engage people of colour with climate activism is an issue pondered by the Venerable Dr Rosemarie Mallett, the Archdeacon of Croydon.
Perhaps she should spend more time considering the teachings of the Bible rather than joining a cult. Just a thought
Rosemarie has established herself as a leading figure on climate change within the Church of England trying to give a voice to those who feel less empowered to bring about change.

She says: "Many black people understand that if they are arrested it's going to have a tremendous impact on their lives and perhaps their employment, and so many other ways in which they and their family live. I think a lot of people just will not take part. They see it as a white middle-class activity."
Perhaps they just see the whole thing as bat guano insane, and want no part of this.
She says: "I think there's a need for an evolution away from the kind of sharp, shocking protest. I think we've done it. And I think with any group it needs to evolve and think about its tactics in how it wants to change the debate."
Good luck with that. It won't stop, just like when many leading Warmists were asking others to tone down their doom and gloom prognostications.
Anjali says she's taken part in climate strikes and marches but believes all environmental activism in the UK is a very white activity.

She says: "I would say that it is more difficult to be a climate activist if you are a person of colour. And I think a lot of this is about the way that environmental issues are framed by the movement. And that they're often framed through a very white middle-class perspective.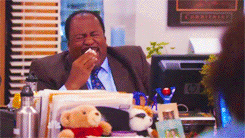 If you liked my post, feel free to subscribe to my rss feeds.