Scientists can't definitively say whether you driving a fossil fueled vehicle to a restaurant then eating a burger is linked, but, no problem people will still link them. Here's one of the bullet points
As the planet continues to warm, such rapid intensification events are expected to get more frequent, and storms will become stronger and wetter.

They said this back in 2005 and 2006, at which point tropical storm landfalls collapsed. Because they run in cycles. We're in one of those cycles now. And our satellites and technology allow us to see all the tropical waves and systems that do not come anywhere close to the land, which was not possible just 40 years ago

Hurricane Laura jumped from Category 1 to Category 4 in a day. Here's why hurricanes are now stronger, wetter, and more frequent.

Hurricane Laura is rapidly gaining strength as it barrels toward Louisiana and Texas.

Between Tuesday and Wednesday afternoon, the storm's sustained winds jumped from 75 to 140 miles per hour — a process known as rapid intensification.

The major hurricane is poised to strengthen even more and make landfall Wednesday night as a Category 4 storm, just days before the 15th anniversary of Hurricane Katrina.

Scientists can't definitively say whether Hurricane Laura or other individual storms are directly caused by climate change, but warming overall makes hurricanes more frequent and devastating than they would otherwise be.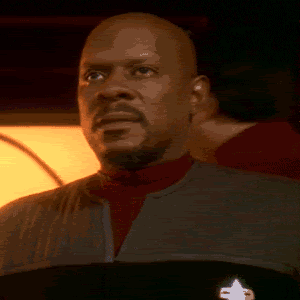 Remember, trust the scientists. Except when they aren't giving you what you want, so, just go with the fear-mongering meme.
"Our confidence continues to grow that storms have become stronger, and it is linked to climate change, and they will continue to get stronger as the world continues to warm," James Kossin, an atmospheric scientist at NOAA who studies how climate change affects tropical cyclones, told the Washington Post.
So, they still don't know. What about the massive storms during latter half of the 18th Century, the Great Galveston Hurricane of 1900, and all the other massive ones, such as Camille, prior to CO2 being above 350ppm?
According to peer-reviewed data published by meteorologist Dr. Ryan Maue, there has been no significant long-term trend in global tropical storm and hurricane frequency on a global basis. In other words, your claim has no basis on reality. https://t.co/kMfwjAO0yP pic.twitter.com/me6aN7BCwc

— Chris Martz Weather (@ChrisMartzWX) August 26, 2020
OK, that is on frequency. But, you cannot say that they are stronger now when you do not have actual data comparing them. They seem worse when you have more people in the way of them.

If you liked my post, feel free to subscribe to my rss feeds.