We already know that Coronavirus is linked to/caused by 'climate change', because the climate cultists had to hijack it for their dogma. Now the race baiters are doing the same. But, first, consider
Experts worry about pandemic as coronavirus numbers increase: report
If you don't want to believe Fox News, well, search, and you'll see the same at the NY Times and Washington Post. And then the same LA Times
Three new coronavirus patients confirmed in Northern California
But, you know
Column: Coronavirus, the outbreak narrative and how our fear fuels our xenophobia and racism

On Tuesday, around midnight, someone uploaded a video to Twitter showing emergency vehicles responding to an incident at an apartment complex near USC, the Lorenzo, known to be popular with Chinese international students.

The post claimed it was a case of coronavirus, and a screenshot of an email from the Lorenzo's manager, Chance Kidd, seemed to confirm that.

The news that the first reputed coronavirus case in the center of Los Angeles had been detected near USC immediately went viral. A lot of people tweeted panicked, performative posts about hand-washing and the threat of disease. One poster claimed a friend's roommate's brother's girlfriend had been infected.

The university later clarified that no coronavirus case had been discovered at the Lorenzo. And despite repeated requests for comment, Kidd and the Lorenzo declined to explain why they had made such a claim.
So, people fall for hoaxes, like they always do, and are very concerned about the Coronavirus, as the news media tells us about coming doom, the LA Times included. Things that always happen, but are so much easier in the age of the Internet and social media.
This is our new normal — a rumor becomes a fact, then turns back into a rumor, with no explanation. A dangerous event halfway around the world becomes entertainment for a night. The coronavirus, to a lot of us, is just another piece of content.
See? Even writer Frank Shyong agrees. But, see, your jokes about Coronavirus aren't funny
Most of the time, I think this is good. Although many lament the loss of some fabled age of civility, I think a lot of us are just experiencing the discomfort of having to confront and value perspectives as we've never had to before. Jokes about minorities aren't as funny when minorities are part of the audience. Novelists writing about the Mexican border now must confront the fact that they might have readers who ask them to do so accurately. It's the age-old adage of reading the room — except social media are a room with potentially every kind of person in it.

But it also means that your joking posts about coronavirus — about frantically washing your hands and how you're not the "diseased" kind of Asian — will probably appear on the feeds of someone with family whose relatives may be suffering or terrified. And it will probably make them very angry.

They have made me furious. I have relatives who live near Wuhan, where millions of people are under lockdown amid the declaration of a global health emergency by the World Health Organization.

Let's be clear about this: Your fear does not justify your racism and xenophobia. Your jokes and performative panic about the coronavirus are not funny. They are deeply pointless and trivialize something that should be taken seriously. And they are creating an environment of fear, panic and disinformation that's more dangerous than the disease itself.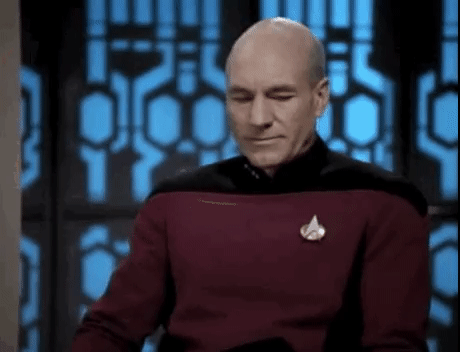 Frank also decides to drag in things that happened back in the 1800's during disease outbreaks, but, we've had enough silliness. You're welcome to read the rest.

If you liked my post, feel free to subscribe to my rss feeds.