Yup, your fault. You refuse to give up your fossil fueled vehicle and mortgage yourself to get a Tesla, plus, there was that steak you had the other day instead of eating bugs. Anyhow, in the BBC's travel section (should they be recommending people take fossil fueled trips to far flung places?), Naomi Tomky got sick while on vacation, thanks to you keeping your heat above 55 degrees
How climate change poisons our food

One thing I've come to love about travelling around Mexico is that you're rarely far from a toilet. Yes, it will cost you five pesos (£0.20), but it's a small price to pay for a few folded squares of toilet paper, a clean seat and peace of mind (and bottom). But what I didn't know as I explored Oaxaca last May, spending a few pesos to slowly, sweatily tour the bathrooms of the city's cathedral, a few ceramics shops and the sprawling Mercado de Abastos, was that I didn't have a typical, run-of-the-mill case of food poisoning. I had what I now lovingly call "my freaky fish poisoning".

Some 12 hours after that first wave of nausea, as I was sitting alone in my holiday rental, the numbness in my fingers and toes crawled up to my wrists and ankles. The odd tingling felt as though I'd woken up in an odd position and my hands and feet were asleep – only instead of gradually improving and returning to normal, the numbness just steadily continued. It suddenly occurred to me that if it persisted, I might struggle to call for help by the time I needed it. So I did the only rational thing I could think of at the time: I walked down the street for ice cream.

The culprit, I would eventually find out, was ciguatera: a strange, specific form of food poisoning stemming from a toxin in certain types of fish. It is acutely misirable for 12 hours and has effects that often last months and sometimes years. There's no way to screen fish for it and no known cure…
So, things that happen, right? Nope
…and it's likely to become far more common as climate change warms our oceans and causes more storms, and more widespread as more fish is exported around the world.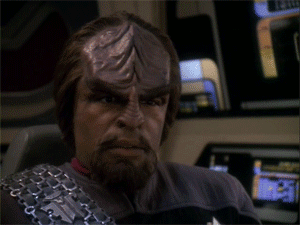 This is the insanity of being a cult member: no matter what happens, it is the fault of anthropogenic climate change and IT'S GOING TO GET WORSE AND WE'RE ALL DOOOOOOOMED!!!!!!!
Despite rising ocean temperatures and related weather phenomena bringing ciguatera to the headlines, the toxin is extremely common and has been around for a long time. Back in the 4th Century BC, Alexander the Great supposedly forbade his soldiers to eat fish because of an illness thought to be ciguatera.
So, it's completely common (especially in shady eateries)? Huh. But, hey, you need to pay a tax to stop Naomi from getting this again.

If you liked my post, feel free to subscribe to my rss feeds.