I'm sure all Woke San Francisco residents are willing to pay for it, right, along with the already higher prices from all the city initiatives, like raising the minimum wage, right?
Select SF Restaurants Tack On 'Optional' Surcharge to Fight Climate Change

Diners in SF are likely sick of surprise surcharges at this point — and many have argued that local restaurants long ago should have just rolled those "SF Mandates" charges into their prices and stopped surcharging us. But some of the city's fancier spots have joined in a new initiative to fight climate change that involves a new, additional 1% surcharge on checks.

It is called the Restore California or Zero Foodprint surcharge, and the group behind it is the Perennial Farming Initiative, a group started by Anthony Myint and Karen Leibowitz, who co-founded Mission Chinese Food, Commonwealth, and The Perennial in SF — the latter two of which shuttered in 2019. The mission, as Eater reports, is to collect funds and then distribute grants to "help local farmers implement climate beneficial farming practices," while also helping restaurants to "reduce and offset their carbon footprint." In short, the group is seeking to "unfuck the planet," as they say on a signup page. The program is working in cooperation with California's Healthy Soils Program, and the California Air Resources Board, and the first grants are expected to be dispersed in May 2020.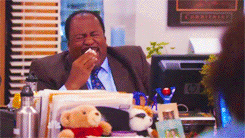 The SF restaurants so far participating include Atelier Crenn, Benu, Cala, Chez Panisse, Flour + Water, Flour + Water Pizzeria, Mission Chinese Food, Mister Jiu's, Namu Stonepot, Mikkeller Bar, The Progress, and State Bird Provisions (see the full list here). And, because the surcharge is optional, if you spot it on your bill and you don't want to pay it, you can ask your server to remove it.

Given that at several of these spots — especially Atelier Crenn and Benu — a dinner bill can easily rise above the $1000 mark, a $10 surcharge is not insignificant but also not likely to make much of a difference to those dining there. At more mid-range spots, though, yet another surcharge may not be so welcome, no matter how noble its purposes. Eater notes that five-month old Mission spot Great Gold (which opened in August in the former Foxsister space) has already nixed the surcharge due to diner complaints.
I'd love to see a survey of how many actually notice it, and of those that do, how many pay it. Seriously, if this is so important to the restaurants, why don't they pay it out of their profit, rather than attempting to hit up patrons? Though, in a super Woke progressive SJW climate cultist area like San Fran, they should all want to do their part, right?

If you liked my post, feel free to subscribe to my rss feeds.