And the have the power to enforce this how, exactly?
Climate refugees can't be returned home, says landmark UN human rights ruling

It is unlawful for governments to return people to countries where their lives might be threatened by the climate crisis, a landmark ruling by the United Nations human rights committee has found.

The judgment – which is the first of its kind – represents a legal "tipping point" and a moment that "opens the doorway" to future protection claims for people whose lives and wellbeing have been threatened due to global heating, experts say.

Tens of millions of people are expected to be displaced by global heating in the next decade.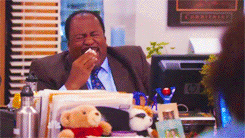 While the judgment is not formally binding on countries, it points to legal obligations that countries have under international law.

"What's really important here, and why it's quite a landmark case, is that the committee recognised that without robust action on climate at some point in the future it could well be that governments will, under international human rights law, be prohibited from sending people to places where their life is at risk or where they would face inhuman or degrading treatment," said Prof Jane McAdam, director of the Kaldor centre for international refugee law at the University of New South Wales.
Well, good luck with this.

If you liked my post, feel free to subscribe to my rss feeds.