And she, along with other climate cult kids, will stomp their feet till this is done
At Davos we will tell world leaders to abandon the fossil fuel economy

We have just entered a new decade, a decade where every month and every day will be absolutely crucial in deciding what the future will look like. Towards the end of January, chief executives, investors and policymakers will gather in Davos for the 50th anniversary of the World Economic Forum.

Young climate activists and school strikers from around the world will be present to put pressure on these leaders.

We demand that at this year's forum, participants from all companies, banks, institutions and governments immediately halt all investments in fossil fuel exploration and extraction, immediately end all fossil fuel subsidies and immediately and completely divest from fossil fuels.

We don't want these things done by 2050, 2030 or even 2021, we want this done now – as in right now.
When your 11 year old, OK, 16, but she looks 11, demands you Do Something right now, do you accede to their demands or ground them? Why, exactly, should we listen to a child who is blowing off her education?
The world of finance has a responsibility to the planet, the people and all other species living on it. In fact, it ought to be in every company and stakeholder's interest to make sure the planet they live on will thrive. But history has not shown the corporate world's willingness to hold themselves accountable. So it falls on us, the children, to do that. We call upon the world's leaders to stop investing in the fossil fuel economy that is at the very heart of this planetary crisis. Instead, they should invest their money in existing sustainable technologies, research and in restoring nature. Short-term profit should not trump long-term stability of life.
Well, good luck with this, St. Greta. Fossil fuels are an inexpensive energy source which have made people's lives much better. You don't like them? Don't use them. Stop attempting to be a Fascist and mucking with people's lives for your beliefs. Oh, and let your fellow youths know that they won't be able to get their smartphones anymore, because they won't be able to be shipped, they can't travel to take selfies, coffee from around the world won't be available, good luck getting avocados, etc.
The theme of this year's gathering in Davos is "stakeholders for a cohesive and sustainable world". According to the forum's website, leaders will meet to discuss ideas and improve our global progress on climate change. Our request to them is perhaps not so far-fetched considering that they say they understand and prioritise this emergency. Anything less than immediately ceasing these investments in the fossil fuel industry would be a betrayal of life itself. Today's business as usual is turning into a crime against humanity. We demand that leaders play their part in putting an end to this madness. Our future is at stake, let that be their investment.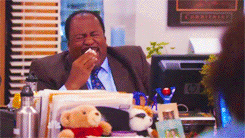 If you liked my post, feel free to subscribe to my rss feeds.