The Cult of Climastrology always looks for something to proclaim Doom over, and the newest one is…..
Climate change is 'cracking open a nuclear tomb' built to contain American waste

A concrete tomb containing more than three million cubic feet of nuclear waste is reportedly cracking under the strains of climate change.

Officially known as the Runit Dome, the structure holds the radioactive waste produced by the 67 nuclear bombs which were detonated on the Marshall Islands between 1946 and 1958.

According to an investigation by the Los Angeles Times, the US government also conducted a dozen biological weapons tests on the islands before mixing the lethal debris and soil with concrete and burying it in the dome.

Despite being buried, the newspaper investigation found evidence that the dome – which locals refer to as "The Tomb" – is leaking.

The rising level of the ocean water means that the waters around the dome rise every year, and Los Angeles Times reporters found evidence of coral bleaching and fish kills nearby, as well as health impacts on local residents.
This story is being repeated all across the news, because they have a new Talking Point. Here's what it looks like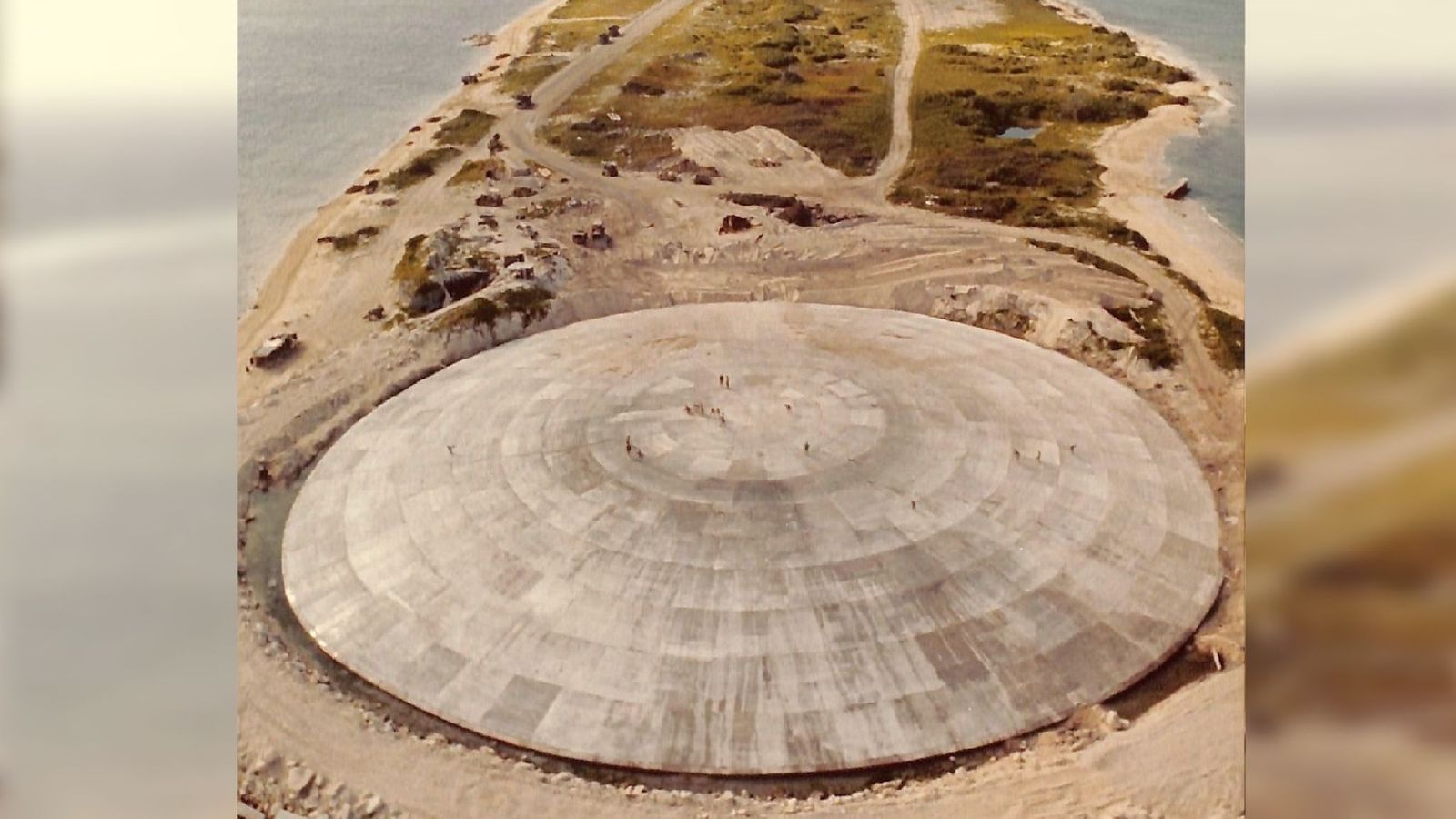 Sea levels are rising almost three times as fast around the Marshall Islands than the global average, according to scientists.

Experts say the waters around the Marshall Islands could be five feet higher by the end of the century – causing the nuclear tomb to crack and spill its lethal waste into the ocean, with devastating effects.
Really? According to the actual tide station, we see
The relative sea level trend is 1.88 millimeters/year with a 95% confidence interval of +/- 0.68 mm/yr based on monthly mean sea level data from 1946 to 2018 which is equivalent to a change of 0.62 feet in 100 years.
It is average for the Holocene, and below average for a warm period. And it is not accelerating. Further, how do they think the islands were created? It occurred when the seas were much higher. Notice, too, that the dome is not much above sea level, and has quite a bit what would have been below sea level back then. Not the best place to build it, eh?

If you liked my post, feel free to subscribe to my rss feeds.