I wonder if they explained this to the 64% of Swedes who do not believe that 'climate change' is mostly/solely caused by Mankind?
(Watts Up With That?) Via Bibliatodo Noticias via Google Translate:
Greta Thunberg activist is proclaimed "Successor of Christ" by Church of Sweden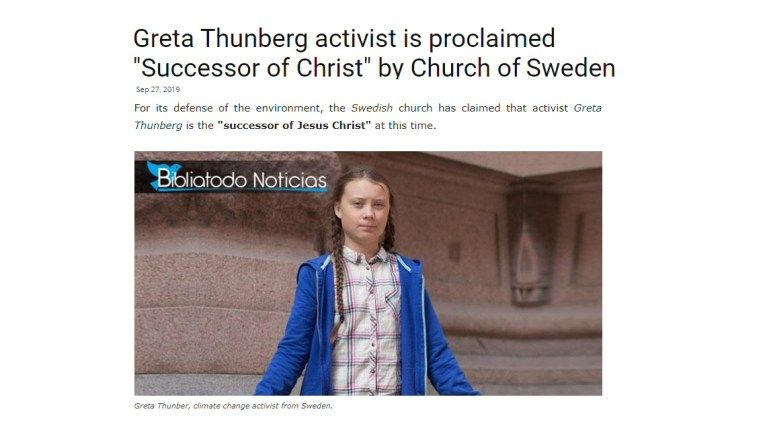 For [her] defense of the environment, the Swedish church has claimed that activist Greta Thunberg is the "successor of Jesus Christ" at this time.
"Ad! Jesus of Nazareth has now named one of his successors, Greta Thunberg, " wrote the Limhamns Kyrka church on Twitter.
🔔Lucka 1❄️
Kungörelse! Jesus från Nasaret har nu utsett en av sina efterträdare, nämligen Greta Thunberg.🌟

— Limhamns kyrka (@Limhamnskyrka) December 1, 2018
OK, it's not particularly new, but, it does show how utterly unhinged this is.

If you liked my post, feel free to subscribe to my rss feeds.