Because of course they did
And they say that climate alarmism is not a religious cult?
Catholic missionaries compare Greta Thunberg to the Virgin Mary.https://t.co/DDZFHdTeRU
I don't recall Mary making angry speeches in the Roman Senate.

— Patrick Moore (@EcoSenseNow) September 25, 2019
From the link
The Maryknoll missionaries have thrown their support behind 16-year-old climate activist Greta Thunberg, comparing her to the Virgin Mary.

"Christians getting their knickers all in a twist over the passionate, articulate & knowledgeable witness of Greta Thunberg because of her age seem to overlook the age of the Virgin Mary at the time of the Annunciation," the group wrote on Twitter.

"Young women can & have changed the world," they concluded.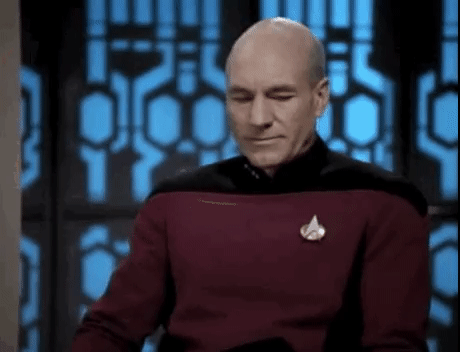 You know what's great? How every news outlet seems to be using an Angry Greta photo in their stories, just like
"We are in the beginning of a mass extinction and all you can talk about is money and fairy tales of eternal economic growth," the Swedish climate activist told the United Nations General Assembly on Monday. "How dare you?"https://t.co/JAEShmzzYb

— Renee Hoagenson 🌊 (@ReneeHoagenson) September 24, 2019
Even in video she looks unhinged and unstable
Teenage climate change activist Greta Thunberg opened the United Nations Climate Action Summit with an angry condemnation of world leaders. | @CBCNews pic.twitter.com/ZqFOLEzEkD

— CBC (@CBC) September 23, 2019
And, for those who say "how dare you attack a teenager!!!!!", well, y'all attacked the Covington Kids, for one. Second, if you interject yourself into a high-stakes adult debate and demand that people give up their money, their freedom, and their choices, imbuing Government with massive authoritarian power, expect to be treated like an adult, rather than a human shield.
Meanwhile, Jacques Voorhees has a line by line response to her speech (St. Greta's are in italic)
"My message is that we'll be watching you. This is all wrong, I shouldn't be up here, I should be back in school on the other side of the ocean."

So in your first paragraph you confess that what you're doing is wrong, and you shouldn't be doing it. You note you should be back home and in school. OK, so far we're 100% in agreement. Next?

"Yet, you all come to us young people for hope, how dare you?"

Not sure where you're getting your information. No sentient adult goes to young people "for hope," whether they've been "dared" to or otherwise. Normally, when adults consider young people like yourself, the operative word is "despair." And if you're unfamiliar with that word, it means "absence of hope."

"You have stolen my dreams and my childhood with your empty words…"

Wow, you must have had very fragile dreams, and an even more precarious childhood, if mere empty words could steal them. Even words loaded with meaning shouldn't be able to take down someone's dreams that easily, if the dreams are even a little bit deeply held. But empty words? Greta, you need to find better dreams and cling to them with more determination. As for your stolen childhood, this makes me suspect you didn't exactly win the lottery when it comes to parents, did you? Just sayin'.
Read the rest

If you liked my post, feel free to subscribe to my rss feeds.