But, he has a solution for it
Prince Harry: Eco-Anxiety Leaves Me Struggling to Get Out of Bed

He might look like he's got it made: a vast personal fortune, a beautiful wife, celebrity friends (and easy access to their fleet of private jets), most of his own hair, and free food.
But don't let these outward trappings of privilege and good fortune fool you into thinking that the private life of Prince Harry conforms with his happy-go-lucky exterior.

Prince Harry and Meghan Markle Hit the Beach in South Africa, Advocating for Mental Health and Surfing

Indeed, Prince Harry says he is so crushed by the state of the planet that he sometimes struggles to get out of bed in the morning.

Harry's reluctance to rise from the royal scratcher would once have been attributed to his party-loving lifestyle, but these days, with late-night japes in Kensington nightclubs a mere memory, it's more existential fears that haunt the prince.

He made the surprising revelation in a conversation with 18-year-old South African student Peter Oki, who was a guest at one of the many engagements Harry and Meghan are attending during their tour of Africa.

After speaking to Harry, Oki told a reporter for the Daily Telegraph: "Harry said that he often woke up and felt overwhelmed by too many problems in the world and that sometimes it's hard to get out of bed in the mornings because of all the issues, but he wanted to use their platform to enable grass-roots change and to try and create a better society."
Awww. But, he can conquer it by taking a long fossil fueled flight on a private jet to South Africa. Notice the nice long link in the middle to a different story, which I've left in? Yeah, he and the family are mucking around, having fun in SA.
The comments came after Meghan left correspondents scratching their heads when she referred, in an on-camera interview, to a global "consciousness crisis" over mental health.

Harry's comments drew immediate comparison to the doom-mongering of his father, Prince Charles, who said in July that there were just 18 months left to save the world (so, 16 now).

Harry may well have inherited his eco-depression from his father. Ahead of last week's global "climate strike," during which children were encouraged to skip school to protest the response to climate change, researchers warned that children are increasingly suffering anxiety and grief about climate change, and urged parents to discuss the issue with their kids in an age-appropriate way. (So, not "The world will end in 18 months, kids.")
Perhaps they should make a long trek to get absolution from St. Greta. Or, he can read fashion magazine Vogue on how to solve his eco-climanuttery anxiety
The trick is to resist the urge to wallow. Try to find a balance between staying informed and switching off. Be kind to yourself, but also commit to making the effort to act. Find your tribe. You can't do it alone. I'm part of a community of sustainable fashion change-makers and they inspire me every day. Sometimes I cry about the koalas. Mostly, though, I'm too busy doing to allow the existential crisis to take hold.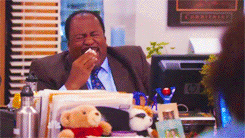 If you liked my post, feel free to subscribe to my rss feeds.