Manbearpig crawled out of his hole to drop an op-ed at the NY Times
The Climate Crisis Is The Battle Of Or Time, And We Can Win

Things take longer to happen than you think they will, but then they happen much faster than you thought they could.

The destructive impacts of the climate crisis are now following the trajectory of that economics maxim as horrors long predicted by scientists are becoming realities.

More destructive Category 5 hurricanes are developing, monster fires ignite and burn on every continent but Antarctica, ice is melting in large amounts there and in Greenland, and accelerating sea-level rise now threatens low-lying cities and island nations.

Tropical diseases are spreading to higher latitudes. Cities face drinking-water shortages. The ocean is becoming warmer and more acidic, destroying coral reefs and endangering fish populations that provide vital protein consumed by about a billion people.
He has his talking points down, you have to give him that
Worsening droughts and biblical deluges are reducing food production and displacing millions of people. Record-high temperatures threaten to render areas of the Middle East and the Persian Gulf, North Africa and South Asia uninhabitable. Growing migrations of climate refugees are destabilizing nations. A sixth great extinction could extinguish half the species on earth.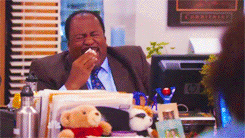 Now we need to ask ourselves: Are we really helpless and unwilling to respond to the gravest threat faced by civilization? Is it time, as some have begun to counsel, to despair, surrender and focus on "adapting" to the progressive loss of the conditions that have supported the flourishing of humanity? Are we really moral cowards, easily manipulated into lethargic complacency by the huge continuing effort to deceive us into ignoring what we see with our own eyes?
Remember, polls say that roughly 68%-75% are unwilling to pay more than $10 a month to stop the "climate crisis."
This is our generation's life-or-death challenge. It is Thermopylae, Agincourt, Trafalgar, Lexington and Concord, Dunkirk, Pearl Harbor, the Battle of the Bulge, Midway and Sept. 11. At moments of such crisis, the United States and the world have to be mobilized, and before we can be mobilized, we have to be inspired to believe the battle can be won. Is it really too much to ask now that politicians summon the courage to do what most all of them already know is necessary?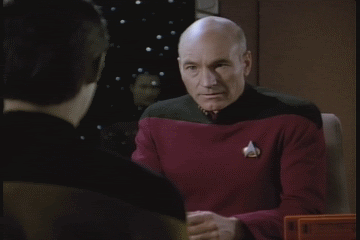 Fortunately, there's a tax to solve this
Yet for all this promise, here is another hard truth: All of these efforts together will not be enough to reduce greenhouse gas emissions sufficiently without significant policy changes. And right now, we don't have the right policies because the wrong policymakers are in charge. We need to end the mammoth taxpayer-funded subsidies that encourage the continued burning of fossil fuels. We need to place a direct or indirect price on carbon pollution to encourage the use of cheaper, sustainable alternatives that are already out there. New laws and regulations may be needed as well to encourage innovation and force more rapid reductions in emissions.
See? We can fix it with a tax!
Oh, and when is Gore going to give up his own use of fossil fuels, especially for his private jet usage?

If you liked my post, feel free to subscribe to my rss feeds.