Or, is that just not allowing you any privately owned vehicle?
Andrew Yang: The goal of our climate plan is to make it so we don't "own our own cars" pic.twitter.com/ucN0cowjVl

— Ryan Saavedra (@RealSaavedra) September 19, 2019
I've watched this and tried to find more information as to what his specific meaning is, but, let's be charitable, and just assume he means you won't be allowed to have any privately owned vehicle, you damned peasants.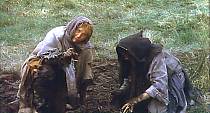 If you liked my post, feel free to subscribe to my rss feeds.