This is what a cult looks like: no matter what happens, no matter what it is, they have to find a way to link it. From the fevered mind of Beth Elderkin at Gizmodo
The Dark Crystal: Age of Resistance Is About Climate Change

Netflix's The Dark Crystal: Age of Resistance may be a fantasy show about a magic crystal that controls the fate of a planet, but it's also surprisingly pertinent about the threat of climate change. Turns out that's totally on purpose.

The series, a prequel to the 1982 Jim Henson film The Dark Crystal, centers around a race called the Gelfling who are trying to protect their home of Thra from the evil Skeksis, who are stealing power from Thra's crystal to keep themselves young. This comes at a great cost. A mysterious blight called The Darkening is spreading throughout Thra because of the Skesis' actions, but they continue to act like the problem doesn't even exist.

It's not hard to see the similarities between The Darkening and climate change: A growing environmental threat caused by people throws the world out of balance. On Earth, those in power choose to deny climate change happening so they don't have to change their behavior, even as the climate crisis worsens. In The Dark Crystal's case, the Skeksis are the ones doing the same. For awhile, the Gelfling choose to believe the Skeksis' lies, because it's easier than confronting the dark truth, until it's too big a problem to ignore.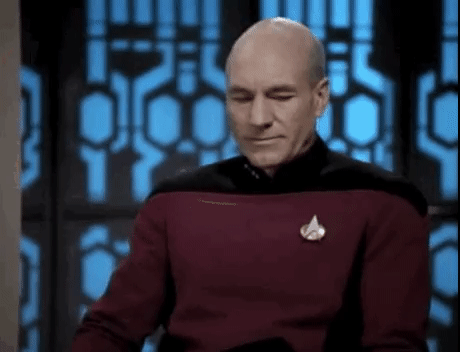 Oh, wait, you thought that was the full facepalm?
A lot of that is thanks to a few courageous heroes, who risk isolation and ostracizing to spread the truth about the threat. For example, there's Deet (Nathalie Emmanuel), a young Gelfling who undergoes a risky journey from her homeland to bring attention to The Darkening, and makes a personal sacrifice to mitigate the problem best she can. All of this may sound sort of like how 16-year-old Greta Thunberg sailed carbon-free from England to New York to bring awareness to climate change activism, a risky but luckily successful venture.
These people.

If you liked my post, feel free to subscribe to my rss feeds.