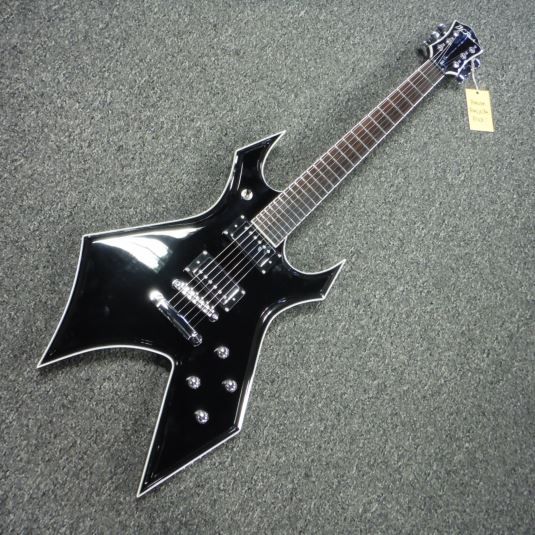 After a long time not playing, I've picked up the guitar again. I grew up playing, played in high school, played in bands in college. My speed was Angus Young (AC/DC) and Eric Clapton speed. Used to love cranking out Cream's Crossroads. Faster stuff I could mostly fake it. But, I got canned when I had no intention of "touring" around in Virginia and Maryland, when we weren't even writing our own stuff. And were pretty much a college party band. I kinda stopped playing after that.
I picked it up again about 12 years ago, but didn't stick with it that much because I wasn't practicing, just playing songs, so, not getting really better. I did get a Squier Stratocaster, but, while it has great action (front and back of the neck are great), it has fret buzz. Not a ton, but, it comes through the pickups, which are not that great.
I do have decent acoustic, and, sadly, a really good JB Player Telecaster that has a dead Kahler tremolo ($350 to replace, not happening, and since it is routed, hard to put something else) and something is wrong with the electrics (not the cable input), so, I'm discounting that.
I picked it up again, practicing fingering and scales and chords, rather than just playing songs, and working out much better. I want a new guitar, upwards of $400, but, not finding much. Tried Ibanez and Jackson, do not like the necks, and every one has too much fret buzz. Same with most Epiphone (the low cost Gibson). They had good necks, but, buzz buzz buzz. Didn't even bother pluging in to hear the pickups. The cheapo SG model wasn't too bad, but, not really comfortable for sitting on couch. And I'm not paying for one and getting it set up on the hope it works well.
Next up I'll try some Squier's (low cost Fender), maybe I can find something. Either that, or save some and get something $500+. Any ideas?
BTW, my first good guitar was like the picture, except it had a custom paintjob in camouflage. Unbelievably great guitar, sounded great, heavy as hell.
Update: went back over to Guitar Center, I think I really like the "Schecter Guitar Research Omen Extreme-6 Electric Guitar." Plays well, good weight, you can turn a knob and make the humbucker into a single pickup. Going to bring my Rockman Guitar Ace, portable amp for headphones, over and try it out, it gives perfect pure sound, can hear what pickups sound like, if there's buzz, etc.

If you liked my post, feel free to subscribe to my rss feeds.