There have been lots of bad Warmist predictions, such as Doom by 2000. NYC would be under water and be like Daytona Beach. That the Earth would be 2-4 degrees higher by than 1988 by 2018. And, so, since those and all the others were not working out , we then got doom in 2100. Then 2050. Then it was 20 years. Then 12. Then 18 months. And now
We don't have 12 years to save the climate. We have 14 months. https://t.co/XIvOJXB6CS pic.twitter.com/mO6BEPQNuU

— ThinkProgress (@thinkprogress) July 26, 2019
It's fantastic that they use a photo with AOC and her Green New Deal. You know, the one she refuses to demand a vote on, freaked out when the Senate voted on it (along with not quite getting that a Senator co-sponsored it and submitted it in the Senate), and has said it's more of a "blueprint". Anyhow, why fourteen? What's going through Excitable Joe Romm's head?
Scientific reality makes clear that the only plausible way to preserve a livable climate — and hence modern civilization — starts with aggressive national and global cuts in carbon pollution by 2030.

But political reality makes clear that such cuts can't happen instantly — and that global action requires leadership from the United States. After all, the U.S. is the richest country in the world and the biggest cumulative source of heat-trapping emissions over the past century.

With eight years of a pro-science president, Barack Obama, the nation made steady progress on reducing emissions and committing to future reductions, enabling a global climate deal in Paris in 2015. But with just two and a half years of an anti-science administration, national and global progress have both stalled under President Donald Trump, who has begun to abandon the Paris Accord and undermine action here and abroad.

That means November 3, 2020 — the U.S. presidential election — is the deadline for Americans who do not want to destroy the health and well-being of current generations, their children, and future generations. If Trump is reelected, the prospects for the necessary national and global cuts in carbon pollution by 2030 will be gone.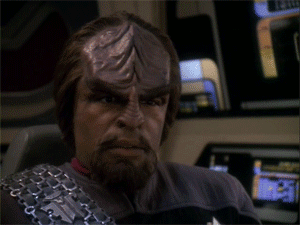 The First Street Journal notes that math is hard
I wondered: what would happen in fourteen months that would be the tipping point? According to Mr Romm, it's the presidential election, and how President Trump must be defeated, to save the world.

Trouble is, fourteen months from July 26, 2019 is September 26, 2020, more than a month before the presidential election. Had he written fifteen months, that could have been literary license, given that the election is fifteen months and eight days away. But fourteen months? I'm supposed to give credence to the supposedly scientific arguments made by a guy who can't even count?
Well, of course, since none of this stuff emanating from the Cult of Climastrology has anything to do with science, math, or any hard disciplines….. Joe is just pimping his normal doom and gloom. Make sure to read both articles in full.

If you liked my post, feel free to subscribe to my rss feeds.