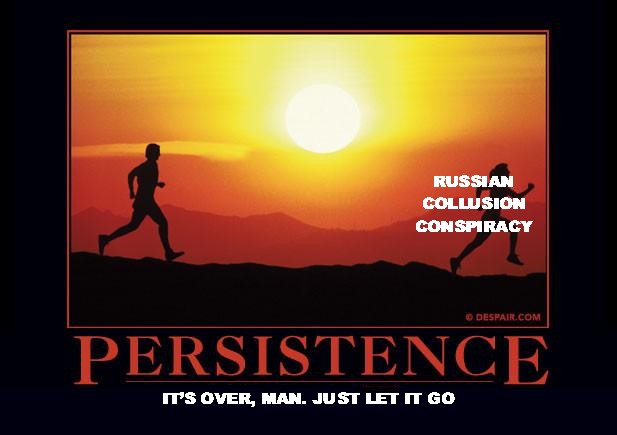 But, they won't. The Lefty #Resistance and the right side #NeverTrumpers just can't move on. Won't move on. The saddest are the Never Trumpers, who abandon all their Republican/Conservative beliefs over their Trump Derangement Syndrome, proclaiming themselves "Libertarians", but, taking Democrat points of view in their derangement. They'd rather see Democrats win and implement their Modern Socialist agenda than see Trump and those supporting him win.
But, really, I don't want them to stop: it just makes it easier for 2020.

If you liked my post, feel free to subscribe to my rss feeds.