Next month it'll be 1 year
BBC: "Do you remember the good old days when we had "12 years to save the planet"? Now it seems, there's a growing consensus that the next 18 months will be critical in dealing with the global heating crisis" #ClimateScamBS https://t.co/tsQ5XlNYVY

— Tom Nelson (@tan123) July 24, 2019
The BBC's Matt McGrath seems a bit upset. Or, is that "unhinged"?
Do you remember the good old days when we had "12 years to save the planet"?

Now it seems, there's a growing consensus that the next 18 months will be critical in dealing with the global heating crisis, among other environmental challenges.

Last year, the Intergovernmental Panel on Climate Change (IPCC) reported that to keep the rise in global temperatures below 1.5C this century, emissions of carbon dioxide would have to be cut by 45% by 2030.

But today, observers recognise that the decisive, political steps to enable the cuts in carbon to take place will have to happen before the end of next year.

The idea that 2020 is a firm deadline was eloquently addressed by one of the world's top climate scientists, speaking back in 2017.

"The climate math is brutally clear: While the world can't be healed within the next few years, it may be fatally wounded by negligence until 2020," said Hans Joachim Schellnhuber, founder and now director emeritus of the Potsdam Climate Institute.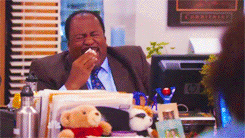 We can solve this with a tax meeting
The first major hurdle will be the special climate summit called by UN Secretary General Antonio Guterres, which will be held in New York on 23 September.

Mr Guterres has been clear that he only wants countries to come to the UN if they can make significant offers to improve their national carbon cutting plans.

This will be followed by COP25 in Santiago, Chile, where the most important achievement will likely be keeping the process moving forward.

But the really big moment will most likely be in the UK at COP26, which takes place at the end of 2020.
Almost no country has plans in place to achieve their signing of the "historic" Paris Climate Agreement…which you'll remember is voluntary…and almost none is close to meeting their stated goals nor those of Paris. No one should be surprised, because almost no country came close to the Kyoto Protocol goals. Fortunately, tens of thousands of Warmists will take long, fossil fueled trips to discuss this. Otherwise, doom in 18 months.

If you liked my post, feel free to subscribe to my rss feeds.