How does this work again?
Manufacture a crisis from normal climate actions of the Earth, blame Mankind
Tell everyone it is a doomy crisis, especially in schools for young minds
Tell people that this tiny increase in the Earth's average temperature, totally usual, is causing mental illness
When some people start identifying with that mental illness, talk it up and say how bad this is and that we can fix it with a tax
NC radio [email protected]: "I 100 percent believe that the West Coast will be underwater soon, and I'd like to experience it while there's still time left" https://t.co/sLEoHZoym2

— Tom Nelson (@tan123) July 16, 2019
From the lunatic screed
In the summer of 2015—the warmest year on record at the time—it was the literal heat that got to Meg Ruttan Walker, a 37-year-old former teacher in Kitchener, Ontario. "Summers have been stressful to me since having my son," said Ruttan Walker, who is now an environmental activist. "It's hard to enjoy a season that's a constant reminder that the world is getting warmer."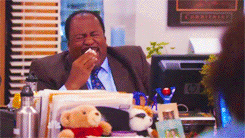 "I think my anxiety just reached a peak," Ruttan Walker continued. It felt like there was nowhere to go, and although she had spoken to her primary care doctor about anxiety, she hadn't sought help with her mental health. Suddenly, she was contemplating self-harm. "Though I don't think I would have hurt myself, I didn't know how to live with the fear of… the apocalypse, I guess? My son was home with me and I had to call my friend over to watch him because I couldn't even look at him without breaking down," Ruttan Walker said. She eventually checked herself into an overnight mental health facility.

Her case is extreme, but many people are suffering from what could be called "climate despair," a sense that climate change is an unstoppable force that will render humanity extinct and renders life in the meantime futile. As David Wallace-Wells noted in his 2019 bestseller The Uninhabitable Earth, "For most who perceive an already unfolding climate crisis and intuit a more complete metamorphosis of the world to come, the vision is a bleak one, often pieced together from perennial eschatological imagery inherited from existing apocalyptic texts like the Book of Revelation, the inescapable sourcebook for Western anxiety about the end of the world."

"Climate despair" has been a phrase used at least as far back as Eric Pooley's 2010 book, The Climate War: True Believers, Power Brokers, and the Fight to Save the Earth, but it's been in wide circulation for perhaps as little as two years. In more progressive Sweden, the term klimatÃ¥ngest has been popular since at least 2011 (the year a Wikipedia article with that name was created). In The Uninhabitable Earth, Wallace-Wells notes that the philosopher Wendy Lynne Lee calls this phenomenon "eco-nihilism," the Canadian politician and activist Stuart Parker prefers "climate nihilism," and others have tried out terms like "human futilitarianism." (snip)

But climate despair goes far beyond a reasonable concern that a warming planet will make life more difficult and force humanity to make hard choices. Instead of rallying us, climate despair asks us to give up. In a 2009 study in the UK by researchers Saffron O'Neill and Sophie Nicholson-Cole, climate-related data visualizations were presented to test subjects who were urged, in fear-based terms, to take action or else. Most of the time these appeals produced "denial, apathy, avoidance, and negative associations." Ultimately, the researchers concluded, "climate change images can evoke powerful feelings of issue salience but these do not necessarily make participants feel able to do anything about it; in fact, it may do the reverse." In other words, if you tell people something must be done or we're all gonna die, they tend to take door number two, however irrational that impulse may seem.
Sounding more and more like a doomsday cult by the day, eh? This is what the scaremongering from the Warmists has created: a bunch of people freaking out and giving themselves mental illness over nothing.

If you liked my post, feel free to subscribe to my rss feeds.