Sir David Attenborough makes some wonderful programs, does he not? Blue Planet was incredible, as are his others. Unfortunately, he's gone 100% around the bend to become a Warmist. But, hey, in recommending we become radical, he's going to tell people he's given up his massive use of fossil fuels and energy to make all his documentaries, right? Because it takes a lot to travel around the world. And tell other Warmists to do the same, right?
David Attenborough on climate change: 'We cannot be radical enough'

The UK must take radical action to meet its climate change targets, David Attenborough told a UK parliamentary committee today. But he warned ministers must carry the public with them because of the financial cost of meeting the goals.

"We cannot be radical enough in dealing with these issues," he told MPs when asked if the UK should bring forward its new target of reducing greenhouse gas emissions to net zero by 2050, as some campaigners have called for. But he said the real issue was what is politically possible.

"Because it costs money in realistic terms, dealing with these problems mean we have to change our lifestyles," he told the Business, Energy and Industrial Strategy Committee. "The question of how fast we can go is how fast we can carry the electorate with us." Getting to net zero within three decades was a "tough target" but he "hoped to goodness" the UK could achieve it.

Attenborough compared changing morality towards slavery in Britain in the nineteenth century to changing attitudes on climate change today. "I suspect we are right now in the beginning of a big change. Young people are the stimulus bringing that about," he said.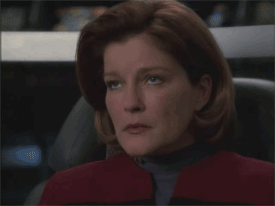 Notice that this is all about, once again, empowering Government to force change on citizens, whether they want it or not. The use of slavery is intentional, designed to do the old "wrong side of history" schtick for those who oppose these forced changes. Of course, most in Britain were not opposed to doing away with slavery. Now, go ahead and run big polls, or, heck, put 'climate change' solutions up for a vote, noting how much it will cost and how much freedom it will take away, and see how that goes. Which is exactly why he wants Government Force involved.
In a wide-ranging hearing in parliament, he said climate change would cause "huge immigration" to the US and Europe in future, it will be a "sad day" if Donald Trump succeeds in withdrawing the US from Paris Agreement in 2020, and warned of future pressures on food production. "We are going to have to look for new sources of food unless we do something about population," he said. The naturalist said his "most vivid" firsthand experience of climate change was seeing the damage it had wrought to Australia's Great Barrier Reef.
And there's the old "population reduction" belief for the extremists. Probably aimed at those "migrants", who tend to be Africans and Middle Easterners.
Kids and young folks buying into this, sit back and think deeply on what it actually means politically and for your life. Set aside the scary prognostications for a moment, and wonder why all the policies take away your money, choice, and freedom and give it to Government.

If you liked my post, feel free to subscribe to my rss feeds.