There are some days I think that Trump should start a big war with Iran, because it would mean that the nutters would stop inventing things to whine about. The thing about Peak Wokeness is that you never get there: the virtue signaling barking moonbats will always be able to find some minor, tiny thing and turn it into a mountain
Deodorants were created to solve a fake problem and thrived thanks to the patriarchy. https://t.co/fuBEVucSvw

— Slate (@Slate) June 22, 2019
From the "article", which is nominally about the rise of natural deodorants, but, goes all woke
The answer is a little bit of both. We don't need aluminum-free deodorant, but the social implications of products that allow women to sweat are good anyway. Deodorants were first sold in the late 1800s, with antiperspirants following shortly thereafter. But it took a bit of time for the concept of masking and/or stopping sweat to take off. Early marketing campaigns, as journalist Sarah Everts has reported, were designed to make women—and they were first marketed just to women—embarrassed about the entire concept of perspiration. A few years ago, Everts dug up sponsored newspaper stories from an early antiperspirant company called Odorono (that expands to: odor-o-no). They had titles like "The most humiliating moment in my life: When I overheard the cause of my unpopularity among men" (spoiler: it was sweat) and "If you long for romance don't let your dress offend with 'armhole odor.' "

Nowadays, it's practically expected that women aren't supposed to sweat through their armpits, which is why I've been using antiperspirants since I was in middle school. Using Clean Queen would be something of a sweating experiment for me, and one I was embarking on during the beginning of a new relationship. He's a nice guy, but thanks to a literal century of the kinds of ads in the vein of the above, it felt fundamentally unwise. So, I planned my outfits carefully to not show pit stains: a tank top paired with a billowy cover-up, a jumpsuit in a dark color.
Sorry, chickie Shannon Palus, men aren't expected to sweat through their non-workout clothes, either. And, yes, controlling odor. I use it every day even though I'm not much of a pit sweater, nor do I get stinky (more of a head and foot sweater). Some people need to use it more than others.
So, me and my luxury deodorant are not exactly bucking the patriarchy. Either way, our week together was a little slimy, but overall it exceeded my expectations. I've been using antiperspirants for so many years that I was surprised at how little I sweated, and I quickly stopped worrying so much about if my clothing would hide it. Plus, the Clean Queen kept my pits smelling like baking soda, though I'm now curious if I'd even smell that bad with nothing. The best part: I texted the new boyfriend, whom I had spent a significant chunk of my experiment hanging out with, to ask if he had even noticed the switch. A firm "nope."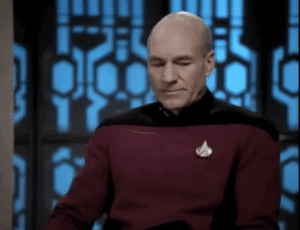 If you liked my post, feel free to subscribe to my rss feeds.