Who are these researchers?

Do they have PhD's in Dodgeball?

— deadvoter 6K (@deadvoter) June 8, 2019
The researchers are probably the people picked last in school and the ones always getting pelted with the balls
(Washington Post) One of gym classes' most common games is being used as a tool of "oppression," according to a team of Canadian researchers.

Dodgeball in phys-ed classes teaches students to dehumanize and harm their peers, professors from three Canadian universities said in a presentation this week at the Congress of the Humanities and Social Sciences in Vancouver. A paper on the subject is set to appear in the journal European Physical Education Review.

"When you're setting up the environment for students to learn, and you introduce the idea that it's okay to slam the ball at whomever you like, even if it's with a soft ball, the intention is there," Joy Butler, a professor who studies pedagogy and curriculum development at University of British Columbia, said in a phone interview.

"When students think it's okay because they're being told it's okay to do that, what do they learn? People say [dodgeball] is being used as an outlet for aggression or catharsis. I suspect that this is where they're learning that.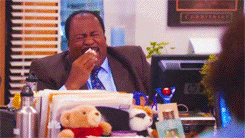 Researchers observed the more athletic and authoritative students in the class established rules and practices without input from other students, including creating their own teams, which allowed them to gang up on other students.
ZOMG, they're learning real life? The Horror!
Gym classes are largely centered around games, she said, which is can be great, but can also exclude students with different strengths.

"If one thing were to come out of this it would be for P.E. teachers to look at their curriculums and look for balance," she said. "And that could mean dropping games and including other activities: outdoor education, fitness, gymnastics, aquatics."
That's at the end, and something I can agree with. Really, dodgeball is a game, and a violent one, that most kids like playing, but, does it really help with physical education and getting more fit? Not really. Which is why it was rarely played. It's something that the gym teacher trots out once in a blue moon. Do they really need dodgeball? Nope. But, really, the point of the article is basically Barking Moonbat Category 5.

If you liked my post, feel free to subscribe to my rss feeds.