I haven't bothered writing about this whole kerfuffle, but, it's getting really silly. Do film and TV show networks really want to pick abortion on demand as their hill to die on? Apparently, yes
AMC Could Pull Productions from Georgia — Taking 'The Walking Dead' Franchise With It

AMC is the latest major entertainment company to reconsider producing in Georgia in the face of the anti-abortion legislation signed into law in May. Per Forbes, AMC will "reevaluate its activity" in the state should the bill go into effect, which means the long-running hit "The Walking Dead" could look for a new home for the first time in its 10-season run.

Per a statement made by an AMC spokesperson, "If this highly restrictive legislation goes into effect, we will reevaluate our activity in Georgia. Similar bills — some even more restrictive — have passed in multiple states and have been challenged. This is likely to be a long and complicated fight and we are watching it all very closely."

The statement refers to the so-called Heartbeat Bill signed by Georgia's Republican governor Brian Kemp on May 7, which bans abortion after a doctor can detect a fetal heartbeat — about six weeks into a pregnancy, before many women know they are actually pregnant. The bill is due to take effect January 1, if it outlasts expected court challenges.

Georgia has been the primary shooting location for "The Walking Dead" since Season 1, but it's not just the current ratings juggernaut that"s important to the state. Former series lead Andrew Lincoln is set to star in a series of films set in the "The Walking Dead" universe, and future spinoffs could also be shot in the state. Though overseas locations have been considered to better accommodate the U.K.-based Lincoln, the developments in Georgia only further discourage AMC from returning to the series' first home.
Of course, the terrible no good Fear The Walking Dead is filmed in California, Canada, Texas, and Mexico (so, not concern about the horrendous cartels in Mexico, AMC?). The next spinoff is going to be filmed in Virginia. There's no telling if TWD will last beyond this next season.
The sheer number of Hollywood companies to express disapproval of the proposed legislation continues to grow, if not their actual commitments. AMC joins Netflix, Disney, WarnerMedia, NBC, CBS, Viacom, and Sony as entertainment companies that have announced hesitancy toward keeping their productions in the state should the bill take effect, though none have begun pulling productions from Georgia or committed to start doing so until the courts have rendered a final ruling.
Do they really want to alienate half the country with this stance? Especially a network like Disney that is supposed to be pro-family? Think Walt would agree with this? Even if this is all virtue signaling and they do not end work in Georgia, it could hurt their financial bottom line by getting involved at all.
Meanwhile, Eric Swalwell, polling slightly higher than I am in the Democratic 2020 field, thinks that CNN should pull operations from Georgia because, apparently, there are lots of young women who practice unsafe sex and need abortions
During a CNN Town Hall in Atlanta, Presidential candidate Eric Swalwell told Jim Sciutto that the Atlanta-based news network "may have to move" over the state's new abortion law signed by Gov. Brian Kemp. He continued, "There's a lot of young women who work at CNN that will be affected."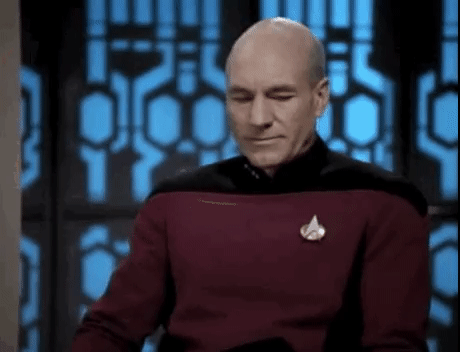 If you liked my post, feel free to subscribe to my rss feeds.