Say, what caused this ancient climate change, because apparently warming is totes different?
Ancient climate change triggered warming that lasted thousands of years

A rapid rise in temperature on ancient Earth triggered a climate response that may have prolonged the warming for many thousands of years, according to scientists.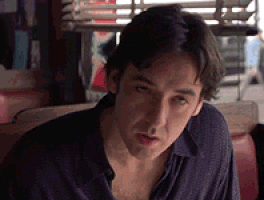 Wait, what? Go ahead and read that again. Are you seeing what I'm seeing? A rapid rise in temps caused prolonged warming? Huh what? It actually sorta makes some sense in full context, however, it's still stupid
Their study, published online in Nature Geoscience, provides new evidence of a climate feedback that could explain the long duration of the Paleocene-Eocene Thermal Maximum (PETM), which is considered the best analogue for modern climate change.

The findings also suggest that climate change today could have long-lasting impacts on global temperature even if humans are able to curb greenhouse gas emissions.

"We found evidence for a feedback that occurs with rapid warming that can release even more carbon dioxide into the atmosphere," said Shelby Lyons, a doctoral student in geosciences at Penn State. "This feedback may have extended the PETM climate event for tens or hundreds of thousands of years. We hypothesize this is also something that could occur in the future." (snip)

"One lesson we can learn from this research is that carbon is not stored very well on land when the climate gets wet and hot," Freeman said. "Today, we're pushing the system out of equilibrium and it's not going to snap back, even when we start reducing carbon dioxide emissions."
So, what caused that all to happen? Were the cave lions, woolly mammoths, and cave bears driving fossil fueled vehicles and powering their casas with coal?

If you liked my post, feel free to subscribe to my rss feeds.