And the Credentialed Media wonders why Trump battles with them?
Fake News: NBC Spreads False Claim President Trump Did Not Visit Troops at 'Christmastime'

NBC News and a variety of other media outlets falsely reported that President Donald Trump did not visit U.S. troops in a combat zone during Christmastime. NBC has yet to retract its demonstrably fake headline, and has left the fake story up on its website as of publication of this article.

On Wednesday afternoon, White House press secretary Sarah Huckabee Sanders confirmed that President Trump and first lady Melania Trump made a surprise secret Christmas visit to U.S. troops in Iraq.

President Trump and the First Lady traveled to Iraq late on Christmas night to visit with our troops and Senior Military leadership to thank them for their service, their success, and their sacrifice and to wish them a Merry Christmas. pic.twitter.com/s2hntnRwpw

— Sarah Sanders (@PressSec) December 26, 2018

It is customary for the White House to be secretive when it comes to presidential travel to war-torn areas and active combat zones. The White House did not confirm the trip until mid-afternoon on Wednesday.

In the White House press pool report from Time Magazine's Brian Bennett, filed from Iraq, he notes that the president left the White House late on Christmas night and arrived in Iraq on Wednesday.
The troops loved Trump being with them in Iraq, and having Melania there even more. Thunderous applause. Of course, the news media got all jiggy wit it, as the above article delves deeper. We even have Brit Hume causing Soledad O'Brien to meltdown over her time traveling tweet on Trump in Iraq.
But here's where it gets more fun, with multiple outlets running articles on Melania's shoes
Melania Trump gets mocked for wearing Timberland boots while visiting the troops

Melania Trump made a surprise trip to Iraq on Wednesday with her husband President Donald Trump to meet with American troops stationed at Al Asad Air Base.

For the visit, which was unscheduled, Melania broke first lady precedent by traveling to an active combat zone. To take selfies with soldiers and speak military members, FLOTUS wore a suede mustard belted blouse with dark green pants.

It's Melania's shoe choice that really stood out though. The Timberland boots are being called an "out of touch" style selection by some on Twitter.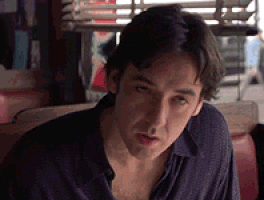 Seriously, people have issues with everything, as we all know. But major media outlets watching people be Upset and Outraged by Melania wearing Timberland boots and writing actual articles is the height of idiocy. This semi-literate tweet explains the Upsetness
Did melania kill timbs or did the ceo of timberlands when he said he wasn't wit (black)people wearing them casually #hmm

— fatherofflagons (@thegadblast4me) December 26, 2018
Apparently, only black people are allowed to rock some Timbs. And the media is there to attempt to create a Narrative of raaaaacism.

If you liked my post, feel free to subscribe to my rss feeds.