Democrats demanded an FBI investigation despite being told that the six previous background investigations showed nothing, and the chances that this one would produce something different, especially as Dr. Ford had zero corroborating evidence, were pretty darned slim. So, when it produced nothing?
LIBERALS BEG FOR AN FBI INVESTIGATION, AND THEN ARE UNHAPPY WITH THE RESULTS

….

The FBI's weeklong investigation did not find any information that substantiated Ford's or Ramirez's claims. Despite that, both Democratic Senators and liberal commentators denounced the investigation as a "sham."
Worth watching the buildup on calls for an investigation till we get to the sham talk about halfway through
And (not worth watching her screed)
It is simply impossible, after seeing the results of the FBI's supplemental work – I hesitate to call it an investigation – that anybody could think it was in any way, shape or form, the "comprehensive" work the President promised. This so-called investigation is a sham. pic.twitter.com/AE5a5bHXnc

— Senator Mazie Hirono (@maziehirono) October 5, 2018
And it was rigged!
I saw the FBI report, and it's very clear that Senate Republican leaders & President Trump didn't allow a full and thorough investigation. This was rigged from the start to protect Judge Kavanaugh.

— Senator Patty Murray (@PattyMurray) October 5, 2018
And somehow CNN let their derangement go so far as to all this bit of nutbaggery from Frida Ghitis to be published
Kavanaugh FBI probe was a cover-up

The FBI probe apparently did not find any corroborating evidence into allegations of sexual assault against Judge Brett Kavanaugh because it was never meant to do that. It was not a search for the truth. It was a charade meant to appear as a real investigation, with the purpose of giving Republicans a fig leaf to confirm Kavanaugh to the Supreme Court without paying a political price. The final outcome of the vote is uncertain, but given the Friday morning results on a procedural vote, the odds seem to favor confirmation.

The investigation and much of what has gone along with it amount to a cover-up. No serious observer would mistake it for an effort to ascertain what really happened on those occasions when Kavanaugh, according to his accusers, was drunk, aggressive and assaulted them. He has repeatedly denied all the allegations.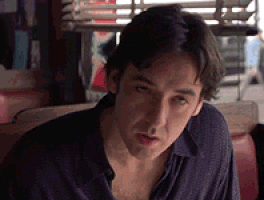 It's all designed to attempt to smear and create doubt on any future Kavanaugh votes on the Supreme Court, because he will be confirmed today. As Mr. Obama stated "elections have consequences." Perhaps Democrats should have nominated someone other than Hillary, who was despised, ran a poor campaign, and passed out on 9/11 for all to see.

If you liked my post, feel free to subscribe to my rss feeds.