So, because Hawaii is getting soaked by a hurricane, which is a rare occurrence, but does happen once in a blue moon, this is occasion to fear-monger over what the Cult Of Climastrology prognosticates will happen, and they completely know it's totally going to happen. Here's uber-CoC fear-mongerer Seth Borenstein
Science Says: Hawaii hurricanes rare, but getting less so

Hurricanes seldom get close to Hawaii and it's even rarer for one of the islands to take a direct hit.

Hurricane Lane is already drenching and pummeling the island chain, even without reaching land.

The last time a major hurricane hit Hawaii was in 1992 when Category 4 Iniki caused billions in damage. On average, the central Pacific hurricane region, which includes Hawaii, sees about four or five storms moving through, but that may be changing with global warming.
Of course it is, and it's all because Al Gore travels around on fossil fueled private jets.
While climate scientists are reluctant to link individual weather events or even seasons to global warming, they can make the connections with elaborate detailed studies. National Oceanic Atmospheric Administration climate scientist Hiro Murakami, Vecchi and others studied the 2014 hurricane season around Hawaii and found it was "made substantially more likely" by climate change caused by emissions from burning coal, oil and gas, with a natural boost from El Nino.
"More likely" is a guess, not science. Especially since there's very little data
In a study last year, they also connected global warming to 2015's record number of major storms in the region, including three Category 4 hurricanes in the central and eastern Pacific at the same time. These studies are limited because of weak records of storms in the area before 1970, Vecchi said.
No worries, we have computer models.
Many climate studies recently predict that as the world warms, the globe overall and the Atlantic region will have fewer named storms but more intense ones. However, the central Pacific bucks that prediction.

Several studies forecast that the central Pacific will become busier with more storms, stronger storms and faster developing ones, Vecchi said. A Murakami study used computer simulations to predict a noticeable increase in storms around the Hawaiian Islands.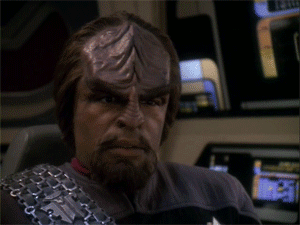 If you liked my post, feel free to subscribe to my rss feeds.