It really is utterly unsurprising that members of the Cult of Climastrology would link Hurricane Lane to 'climate change': it's what they do. But, look who we catch first
My thoughts are with the people of Hawaii.

Also, one consequence of climate change is more extreme weather events like Category 5 hurricanes. That's one reason the Pentagon believes in climate change and doesn't view it as a hoax. There are military assets now at risk in Hawaii. https://t.co/UBRtaSY65l

— Ted Lieu (@tedlieu) August 22, 2018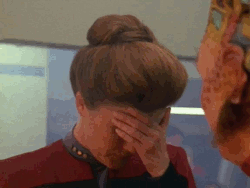 Then
#HurricaneLane is one of the strongest hurricanes ever measured in the Central Pacific Ocean.

It could bring a year's worth of rain to parts of Hawaii.

It could cause months-long power outages.

It could be America's latest climate disaster.https://t.co/wT57GtkUHj

— Eric Holthaus (@EricHolthaus) August 22, 2018
Holthaus is a massive roll.
#HurricaneLane is powered by unusually warm seas. #GlobalWarming is raising the power ceiling for hurricanes globally. And 2 fingerprinting studies have documented the role of #globalwarming in fueling Hawaiian hurricanes. Science run-down here: https://t.co/QX1LbzkApI pic.twitter.com/99CV0dWM3k

— Climate Signals (@ClimateSignals) August 23, 2018
There's plenty of good material, some of which even blames volcanoes and earthquakes on anthropogenic climate change. And there are many articles, too, such as this one by Vox
The state of Hawaii is facing a rare threat: A Category 4 hurricane is moving toward it, with hurricane watches and warnings in effect for most of the islands.

Hawaii is no stranger to natural hazards like volcanic eruptions (remember Kilauea?). But due to high-pressure weather patterns over the central Pacific, and a lot of deep, cool water around the islands, tropical storms usually steer clear.

It's unclear if the storm — which is currently howling with 155 mph winds — will just graze the islands as it approaches on Thursday, or if it will make landfall. It's expected to weaken a bit over the next day, but will remain "a dangerous hurricane as it approaches the islands," the National Weather Service warns.
In fact, only two hurricanes have hit Hawaii in modern history, Dot in 1959 and Iniki in 1992. Obviously, though, Lane is 'climate change'
As CNN reports, a named storm passes within 60 miles of Hawaii every four years or so. But it's also the case that the Pacific waters around the islands are about a degree Fahrenheit warmer than usual, which is helping to fuel Lane's powerful wind speeds.

Scientists will have to do careful work to model whether this storm was made bigger and more powerful by climate change. We already know many storms are made wetter by climate change, and the science predicts that bigger and more powerful storms will become more frequent in the future.
This is the way many, many news outlets are positioning Lane. Skirting the edges, but planting the seeds that this is all your fault for eating that moo cow steak the other night.
@KyleKulinski I'd really appreciate an RT to spread the word. In physics we have an equation: Clausius Clapeyron, which states that for every degree of warming the atmosphere will hold 5-7% more moisture. That vapor fuels intense storms. This is climate change #HurricaneLane

— Polisci321062 (@polisci321062) August 22, 2018
…and also, #HurricaneLane is yet another reminder that climate change is real and accelerating.

— The Pirate Queen (@MMK5258) August 22, 2018
She's a disgrace to pirates.

If you liked my post, feel free to subscribe to my rss feeds.