Yes, I know droughting isn't a word, but, then anthropogenic climate change is mostly not real, either
California's wild extremes of drought and floods to worsen as climate warms

Over the past couple of years, California lurched from its worst drought ever to disastrous, record flooding.

Now, a new study suggests the frequency of these rapid, year-to-year swings from extreme dry to wet conditions — which the study authors dub "precipitation whiplash events" — may become more common in California's future as a consequence of man-made global warming.

The study authors say the frequency of whiplash events — in which the region transitions suddenly from very dry to very wet conditions — "will double in southern California by the end of the century."

That would mean such whiplash events would occur around eight times per century in a warmer climate versus four times per century in a more stable climate, said UCLA climate scientist Daniel Swain, lead author of the study.
Please define "stable", because there have been numerous warm and cool periods throughout the Holocene, much less the previous 4.5 billion years on Earth. Furthermore, how do they know? Can they prove that what's going on now (remember, they used to say California would be in Permanent Drought before it started getting wet again) is any different from the previous Holocene warm periods? With actual measured data?
Swain and his team of researchers used computer model simulations to predict the future climate patterns in California.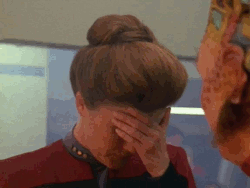 If you liked my post, feel free to subscribe to my rss feeds.