The UK just went through a harsh winter with lots of snow and ice and cold and stuff, so, of course the Cult of Climastrology has to attempt to scaremonger
Fish and chips to curry: UK's favourite dishes at risk from climate change, research shows

Some of the UK's best-loved dishes – including fish and chips and chicken tikka masala – could be under threat as a result of climate change, environmentalists warn in a new report on Tuesday.

Warmer seas could see populations of cod – long the staple in fish and chips – replaced by lesser-known substitutes, leading to an "anchovies and chips" fish supper as soon as 2050, the environmental charity WWF said.

Research commissioned for Earth Hour, the world's largest event to protect the planet, found that these and other favourites including the cheese ploughman's platter and lamb cawl (Welsh lamb stew) may taste different and cost more in the future. Crucially, climate change could threaten the supply of the key ingredients in these dishes, leading to substitutes.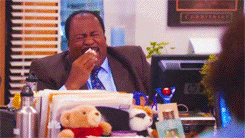 Have you ever noticed that stories like this never seem to include facts, such as, I don't know, how much warmer the British seas are right now vs say 100 years ago?
To mark Earth Hour, which starts at 8.30pm on Saturday 24 March, WWF is urging people to make promises to change their life in one small way to help the environment, such as refusing plastic cutlery, carrying a refillable cup or cutting back on meat.
Pathetic. Oh, and then there is bat shit crazy at the same paper
Empty half the Earth of its humans. It's the only way to save the planet | Kim Stanley Robinson https://t.co/uAtCiTGBjZ

— Guardian Environment (@guardianeco) March 20, 2018

If you liked my post, feel free to subscribe to my rss feeds.