Live by the patronization, die by the patronization
(Daily Caller) A group of DREAMers held a protest in front of the Democratic National Committee Monday with the aim of criticizing Democrats for not passing a permanent fix to the DREAM Act.

Approximately two dozen activists gathered in the street outside of the DNC early Monday morning with bullhorns and signs criticizing National Democrats for not passing new protections for DREAMers. The protesters then blocked the front doors of the DNC and refused staffers from entering or exiting the building.

"The Democrats party has never been on my side," another protester said. Another said Democrats left DREAMers "hanging by a thread."

"I am here today to tell Democrats that they are not my allies and I will continue to fight and show that that I will not collaborate with them until they do something for my community" the protester said before calling Democrats "fake allies."

"If you won't let us dream," protesters chanted, "we won't let you sleep!"
There's video of this over at the Daily Caller, here's one of the photos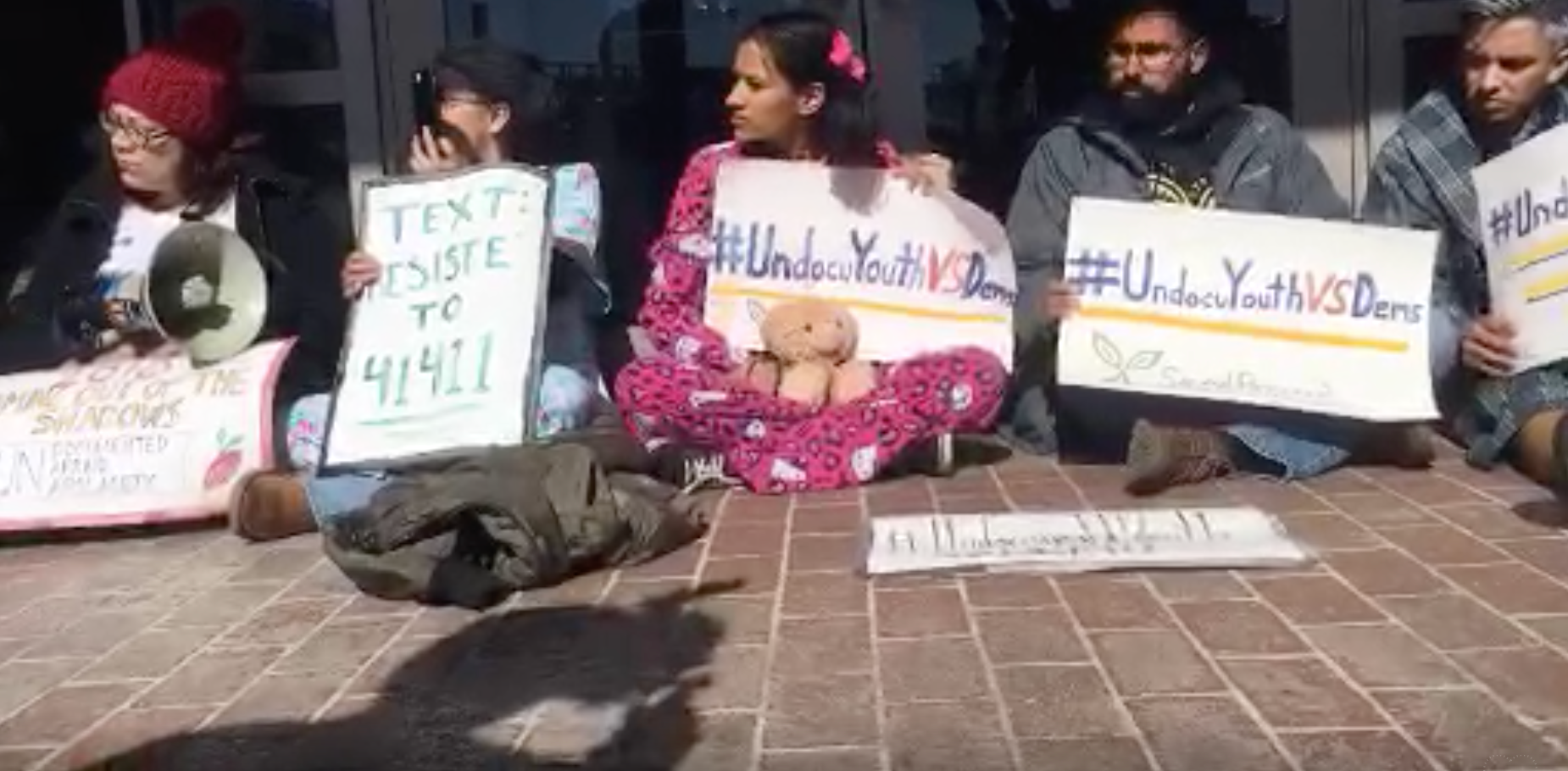 Yes, many were wearing sleepwear and bathrobes. The one in the middle has a teddy bear.  And we're supposed to take these people seriously. They also had white wigs and canes to signify the 17 years that they've been waiting, as Democrats keep promising and promising and promising to provide some sort of legal status for these illegal aliens.
The Democrats created this situation, by doing their normal thing of promising and patronizing a group of people, then, as usual, failing to follow through. They could have gotten something done, all they had to do was approve of border security and other immigration notions in exchange for a pathway to citizenship. They keep demanding a "clean" bill, one with nothing but that pathway to citizenship, which will never pass. Heck, the Dreamers who push this aren't helping their cause, either.
Democrats have prioritized illegal aliens over American citizens, and are starting to find that those illegals are rather demanding.

If you liked my post, feel free to subscribe to my rss feeds.