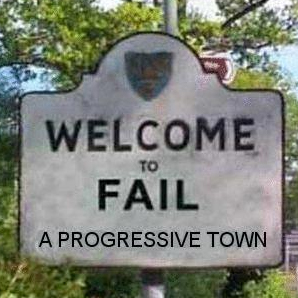 Nothing says "I care" like being a complete hypocrite
(NY Times) CHICAGO — Mayors came here by the dozens (45 in total) on Tuesday to voice their support for the international Paris climate accord and their displeasure with President Trump's plan to withdraw the United States from that agreement. Their solution? They announced their own climate agreement.
In other words, they decided that their underlings citizens would bear the burden. First, they signed said agreement
Under the agreement, which is not legally enforceable, city leaders committed to reducing their own localities' greenhouse gas emissions 26 to 28 percent below 2005 levels by 2025, the national goal negotiated by Mr. Obama's administration. The pact also called for cities to publish quarterly emissions data; to consider climate change when building infrastructure; and to take an active role in advocating climate-friendly policies.
That's on them. Have fun with higher cost of living, people living in these Democratic Party cities. Who often do little to stop actual issues, like crime
Some mayors see climate change as a rallying cry for anti-Trump sentiment.
In other words, this is politics.
Along with big-city Democratic mayors were some small-town ones.
But, still Democrats who took fossil fueled trips on the taxpayer dime to figure out ways to put citizens more under control of government.
It was no accident that Chicago hosted this.

Mr. Emanuel, a Democrat, has emerged as a vocal, persistent check on Mr. Trump's powers, clashing with the administration on climate change, law enforcement and immigration.

"I'm determined to make Chicago a Trump-free zone," Mr. Emanuel said in an interview on Tuesday, though he was just a few blocks from the Trump Tower skyscraper on Chicago's riverfront.
It'd be funny as all get out if Trump decided to start spending weekends in Chicago, tweeking Rahm's nose.

If you liked my post, feel free to subscribe to my rss feeds.