Obviously, it's because you drove a fossil fueled vehicle to work
Halloween Candy Prices Are On the Rise for a Surprising Reason
Surprising? No. These Warmists pull this schtick on a constant basis, and just can't help linking man-induced climate change to everything
Is there anything more horrifying than a candy shortage? Although we're in the clear for now, supply hasn't matched demand for years, and Halloween candy prices have changed significantly. The Bureau of Labor Statistics reports that prices of the sweet stuff have been steadily rising since 1998, and a lot of that hike has to do with a much larger problem: climate change.

In particular, the cost of chocolate has gone up due to a decrease in cocoa production as a result of changing climates in bean-producing regions. USA Today reports that cocoa bean crops are being devastated by climate-related issues including unpredictable rainfall and rising temperatures. Meanwhile, demand for chocolate is higher than ever, resulting in an imbalance between how much cocoa is produced and how much chocolate is consumed.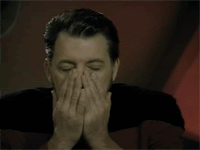 If you liked my post, feel free to subscribe to my rss feeds.