There's crazy, then there's Crazy
We're under attack from climate change—and our only hope is to mobilize like we did in WWII.

In the North this summer, a devastating offensive is underway. Enemy forces have seized huge swaths of territory; with each passing week, another 22,000 square miles of Arctic ice disappears. Experts dispatched to the battlefield in July saw little cause for hope, especially since this siege is one of the oldest fronts in the war. "In 30 years, the area has shrunk approximately by half," said a scientist who examined the onslaught. "There doesn't seem anything able to stop this."

Day after day, week after week, saboteurs behind our lines are unleashing a series of brilliant and overwhelming attacks. In the past few months alone, our foes have used a firestorm to force the total evacuation of a city of 90,000 in Canada, drought to ravage crops to the point where southern Africans are literally eating their seed corn, and floods to threaten the priceless repository of art in the Louvre. The enemy is even deploying biological weapons to spread psychological terror: The Zika virus, loaded like a bomb into a growing army of mosquitoes, has shrunk the heads of newborn babies across an entire continent; panicked health ministers in seven countries are now urging women not to get pregnant. And as in all conflicts, millions of refugeesare fleeing the horrors of war, their numbers swelling daily as they're forced to abandon their homes to escape famine and desolation and disease.

World War III is well and truly underway. And we are losing.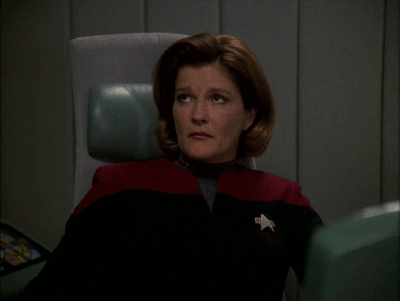 It doesn't get any saner as it goes on
We're used to war as metaphor: the war on poverty, the war on drugs, the war on cancer. Usually this is just a rhetorical device, a way of saying, "We need to focus our attention and marshal our forces to fix something we don't like." But this is no metaphor. By most of the ways we measure wars, climate change is the real deal: Carbon and methane are seizing physical territory, sowing havoc and panic, racking up casualties, and even destabilizing governments. (Over the past few years, record-setting droughts have helped undermine the brutal strongman of Syria and fuel the rise of Boko Haram in Nigeria.) It's not that global warming is like a world war. It is a world war. Its first victims, ironically, are those who have done the least to cause the crisis. But it's a world war aimed at us all. And if we lose, we will be as decimated and helpless as the losers in every conflict–except that this time, there will be no winners, and no end to the planetwide occupation that follows.
It even dives into Obama appeasing Iran Chamberlain appeasing Hitler, saying there should be no appeasement here, no looking away or ignoring the problem. We have to Do Something! And even the Paris climate accord is not good enough, being compared to Chamberlain's "peace in our time."
Anyway, we need WWII style construction of solar panels and wind turbines essentially covering most of the world
Building these factories doesn't require any new technology. In fact, the effort would be much the same as the one that Solomon oversaw at Intel's semiconductor factory in New Mexico: Pick a site with good roads and a good technical school nearby to supply the workforce; find trained local contractors who can deal with everything from rebar to HVAC; get the local permits; order long-lead-time items like I-beam steel; level the ground and excavate; lay foundations and floors; build walls, columns, and a roof; "facilitate each of the stations for factory machine tooling with plumbing, piping, and electrical wiring"; and train a workforce of 1,500. To match the flow of panels needed to meet the Stanford targets, in the most intense years of construction we need to erect 30 of these solar panel factories a year, plus another 15 for making wind turbines. "It's at the upper end of what I could possibly imagine," Solomon says.
Of course, where's the energy coming from to build these? Fossil fuels, perhaps?
Anyhow, it's all over-the top nutty, pure batsh*t insane, and, unshockingly, requires massive, huge Government to make it happen. Why are the solutions always big, dominating, controlling government with the Cult of Climastrology? They wouldn't have an ulterior motive, would they?

If you liked my post, feel free to subscribe to my rss feeds.