I knew you needed some climainsanity for a good laugh. Or to make Jack Sparrow faces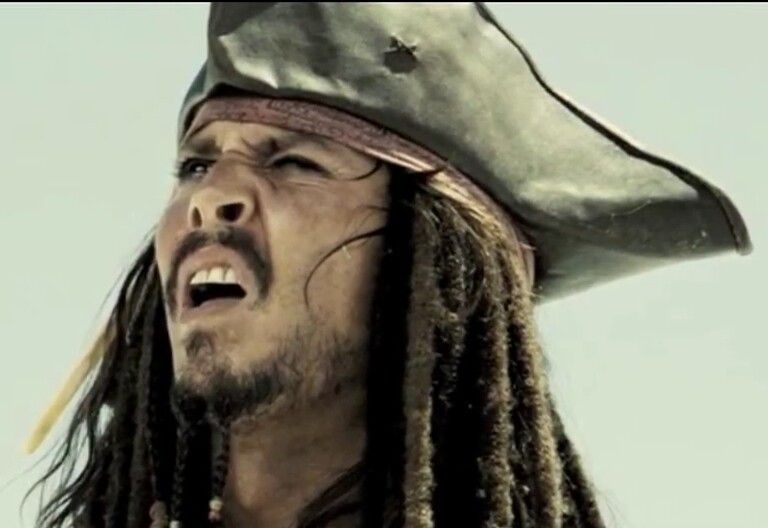 Or that face your dog makes when you actually ate the last bit of hamburger, like "dude, WTF?" Whichever. Be prepared, as Jo Nova highlights this lately wackadoodleness from the Cult of Climastrology
Doctor Nanny State is here to save us from "Climate Flu"

Analogies don't get more dead than this one. Whole sentences have been killed in the quest for a soothing salad. The poor souls at Reneweconomy …

A Valiant Eco-Worrier, Evan Stamatiou, imagines climate change as an influenza pandemic.

If you imagine climate change as a flu that the world is coming down with, then you could probably say that the physical symptoms are only just starting to be felt.

On the other hand, thinks Jo, if you imagine climate change as like the tide, then you don't bother trying to stop it.

On the third hand (which is really my foot) I don't imagine anything. Instead I hop along to a tide gauge and check the data.  At 1mm a year, this is a flu that will hit in 3016. Panic in 500 years then.

….interventions to fight the symptoms of 'Climate Flu' still touch on a raw nerve for so many today.

No  sir. "Interventions" to fight Climate Flu don't touch any raw nerves at all. Skeptics couldn't care less if someone wants to hand-wash their hair shirt and drive a hybrid. What touches a nerve are the way people with imaginary illnesses want to force everyone else to buy a hair shirt and wear it.
Make sure to read the rest.  I'll mention this part of the originating article
Given the current predicament, one might conclude that the task is beyond the Government. And yet if the Government genuinely wants to fight Climate Flu and at the same time stimulate the economy and reduce debt, then it should be thrilled to hear of some promising results from a little-known herbal drug.

It's been around for donkey's years but rarely grows in Australia. Don't ask me what it's marketed as, but its binomial name is bipartisan politicus.

Bipartisan politicus apparently acts to simultaneously reduce debt and stimulate the economy by attacking waste and dysfunction created in toxic political environments (think Australia's energy market). It also prevents 'pop-up' government schemes and programs from being designed and implemented – only then to be binned, thereby saving the Government countless more millions.
Regardless of the silliness of the bipartisan schtick, the overall idea is that government must solve all ills. The poor global economy is mentioned as being a hindrance to solving Hotcoldwetdry, as government flounders around trying to implement this policy and that one, all mostly failing. At the end of the day, this is all about growing government in size and power and taxation.

If you liked my post, feel free to subscribe to my rss feeds.