From the slightly less bat guano insane than other liberals liberals at Vox
How to know if your child is transgender, according to an expert

It's a troubling fact: Anti-transgender parents can damage their children — potentially for life. A lot of research shows that if parents or families reject, mistreat, or otherwise mishandle a child due to the child's gender identity, they can significantly increase the risks of the child acting out, developing mental health issues, and attempting suicide. So how can a parent make sure that they get this right?
In other words, they should coddle this stupidity at the children's young ages. Here it really comes
German Lopez: How can parents realize if their child is transgender?

Diane Ehrensaft: Like other parts of parenting, keep your eyes open and listen. Kids will send out pretty strong smoke signals that they're working out something about gender. The parents may not be able to know that the child is transgender right away.

Unfortunately, we don't have a blood test, which everybody wishes we did to be crystal clear. We can only get a cross-section of a child and where that child is at the moment.

Here's what we look for:

If a child says something like the statement, "you have it wrong; I'm not the gender you think I am" or "why did God get it wrong?" or "can I go back in your tummy and come out with the right parts?" you want to pay attention to those signals.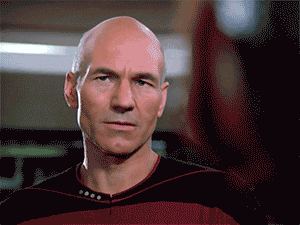 Seriously, what kids talk like that unless their parents and/or teachers are Leftist morons espousing asininity about there being more than 2 gender pronouns, that gender is fluid, and all the other rest? Even then, it's doubtful most kids, especially young ones, speak like that, except on a scripted TV show.
If a child, particularly a young child, is really excited about their body parts, and says "Can I grow one?" or "Can I cut this one off?" there's often a signal of a real unhappiness with the body that you have and that marks you as a boy or a girl in the culture.
It's a real signal that the children should be taken from the parents and placed with a sane guardian. Or someone in their life should be excluded with a restraining order for child abuse.
It, unshockingly, gets worse as you read on. And it is long long long.

If you liked my post, feel free to subscribe to my rss feeds.