It's axiom that almost any occurrence will lead the Cult of Climastrology to interject their idiocy into said subject. In this case, the Super Bowl
(WKYC) How is climate change impacting the home states of Super Bowl teams Broncos and Panthers?

On Sunday, February 7, the Carolina Panthers and the Denver Broncos will hit the field at Levi's Stadium to go head-to-head in the Super Bowl.

While one of these teams will take home the big trophy, there's no winner when it comes to the climate change impacts each state is experiencing. Colorado, the home state of the Denver Broncos, is experiencing increases in droughts and wildfires, and decreases in snowpack. North Carolina, the home state of the Carolina Panthers, is experiencing increases in sea level rise, extreme heat, and flooding.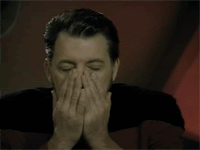 Let's be clear: there's no scientific proof that any of those things are happening due to the activities of mankind. For North Carolina, it was a rather boring summer, with only 1 day above 100 here in the Raleigh area, where the average is 5-6. Flooding was less than normal. The only NOAA station with long term data is in Wilmington, which shows 2.1mm per year, which equates to .69 feet over 100 years, less than is expected during a Holocene warm period.
But, Warmists just can't help themselves.

If you liked my post, feel free to subscribe to my rss feeds.