Hyperventibloviation over at CNN from 1 expert
Expert: We're 'locked-in' to 3 feet sea level rise

It was less than two years ago that the Intergovernmental Panel on Climate Change released its all-encompassing assessment on the current state of climate change research and made projections for the future climate of our planet.

According to the latest from NASA, however, the projections the panel made for a rise in global sea levels of 1 to 3 feet may already be outdated.

According to Steven Nerem of the University of Colorado, we are "locked into at least 3 feet of sea level rise, and probably more."

Nerem said experts now think a rise in sea levels toward "the higher end of that range is more likely, and the question remains how that range might have to shift upwards." (snip)

There are three main causes for rising sea levels: The expansion of warmer ocean water, melting mountain glaciers, and ice loss from the massive Greenland and Antarctic ice sheets.
Of course, CNN eludes to this all being caused by Mankind's greenhouse gas output, despite this having all happened before. Despite the 20th Century seeing just 7 inches of sea rise, when it should have seen at least double that to be a very warm Holocene warm period. Oh, and
(No Tricks Zone) Â It appears the NOAA also agrees that sea level rise is not happening any where near as fast as many among us would like to think it is. At its site here, it writes the following n(my emphasis):

The graphs compare the 95% confidence intervals of relative mean sea level trends for CO-OPS and global stations. Trends with the narrowest confidence intervals are based on the longest data sets. Trends with the widest confidence intervals are based on only 30-40 years of data. The graphs can provide an overarching indication of the differing rates of regional vertical land motion, given that the absolute global sea level rise is believed to be 1.7-1.8 millimeters/year. Note that they are relative sea level trends, and are not corrected for local land movement. The calculated trends for all CO-OPS stations are available as a table in millimeters/year and in feet/century. A complete table of non-CO-OPS station trends are available as a table in millimeters/year and in feet/century."

Hurry up and read it before this gets taken down! To be on the safe side I've cut out the location of interest:
Even if sea rise was high, it still wouldn't prove mostly/solely anthropogenic causation. Just what's been going on throughout the Holocene, not too mention the rest of Earth's history. If we do the math, it gives us 151 millimeters, using the 1.8 figure, by 2100. That equals……..just under 6 inches over the next 84 years. So, pretty much what we saw during the 20th century, and exactly average for the last 7,000 years.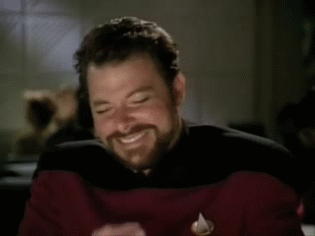 If you liked my post, feel free to subscribe to my rss feeds.