No, really (via Watts Up With That? and Twitchy). I held off on this till today because embedding tweets is a nightmare using a smartphone
(Guardian) More than 400 protesters stuck their heads in the sand on Australia's Bondi Beach on Thursday, mocking the government's reluctance to put climate change on the agenda of a G20 summit this weekend.

Prime minister Tony Abbott's perceived failure to address climate change is all the more galling in the wake of an agreement between the United States and China on Wednesday to limit their carbon emissions, they said. (snip)

Parents with babies, school children and working people in business suits dug holes on the beach and stuck their heads in them. The ostrich is said to stick its head in the sand in futile bid to avoid danger.

Ornithologists say the African bird does no such thing but that didn't spoil the protest.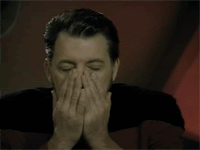 Here ya go
400+ protest #climatechange by burying their heads in the sand at #Bondi. #abbott #sydney #australia #auspol #G20 pic.twitter.com/HFoN8dIc1a

— You Bet You Am! (@johndory49) November 13, 2014
EXCLUSIVE: Aerial shots of hundreds burying heads in sand at #G20 #climatechange protest >> http://t.co/2obWeNA3PE pic.twitter.com/0aCwSG7Ghd

— Newzulu Australia (@newzuluAU) November 13, 2014
BTW, how did they get to the beach? Fossil fueled vehicles, perhaps?

If you liked my post, feel free to subscribe to my rss feeds.